CONTACT ME :
MS. SOPHIA , Mobile : 008615275290698
JLH910 model ecnomic air jet loom
Specification
JLH910 series air jet loom is a new generation of Qingdao Jinlihua Textile Machinery Co.,ltd, the company is well-developed after years of efforts made, its performance can be the first of today's international loom comparable.
More reasonable frame and warp tension control system enables high-speed heavy woven fabric more stable weft insertion system more energy efficient.JLH9100 series air jet loom will be its superior performance to lead the Chinese manufacturing industry looms for the textile industry to bring the most ideal weaving equipment.
High speed
High rigid structure air jet loom can effectively reduce the vibration caused by high
speed operation
Wideranging versatility
Best price air jet loom is designed applicable to a wide range of
fabrics from light weight to middle thick, from low density to high density.
Energy saving
New designed air jet loom can dramatically lower the maintenance, labor and
electricity costs.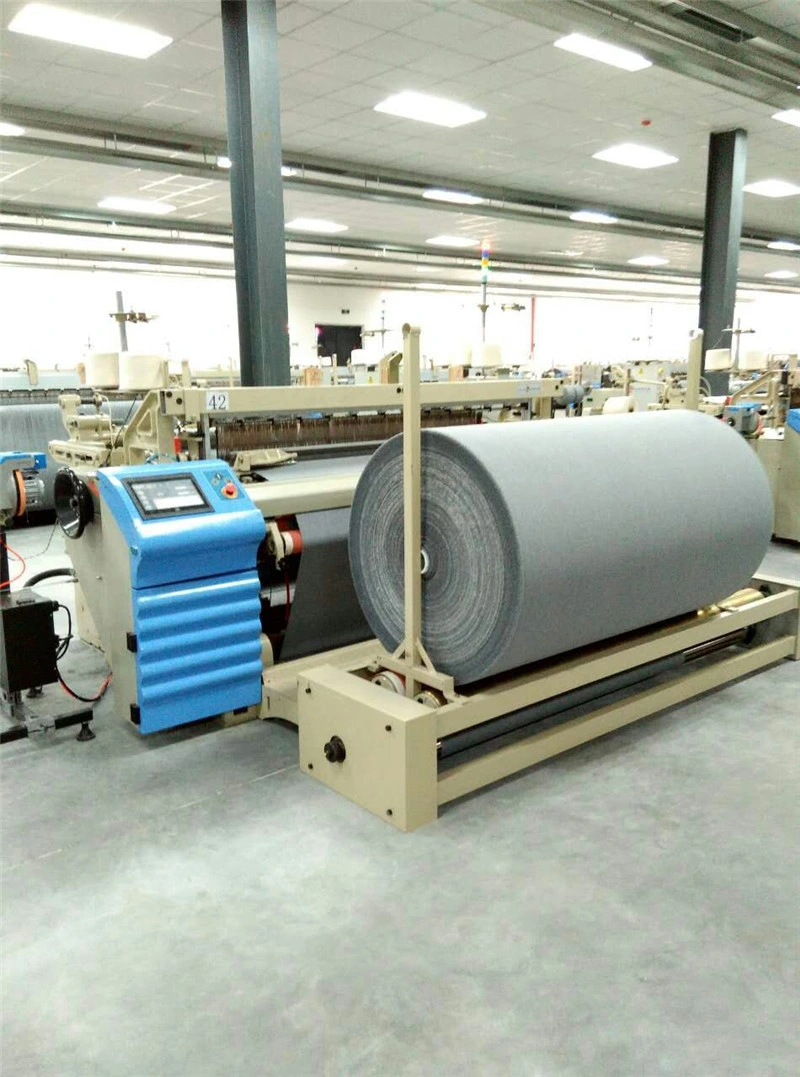 Respective machine:
Reed width:190cm
Shedding:Plain
Electronic feeder:2 nozzle
Single warp beam
Electronic let off and take up ELO& ETU
Motor:1.8KW
Air consumption:0.7---0.8(different fabric,different air consumption)
R.P.M 650-700
Packing:bulk
Delivery time:20 days after confirm order
Shipment:8 sets per 40 HQ container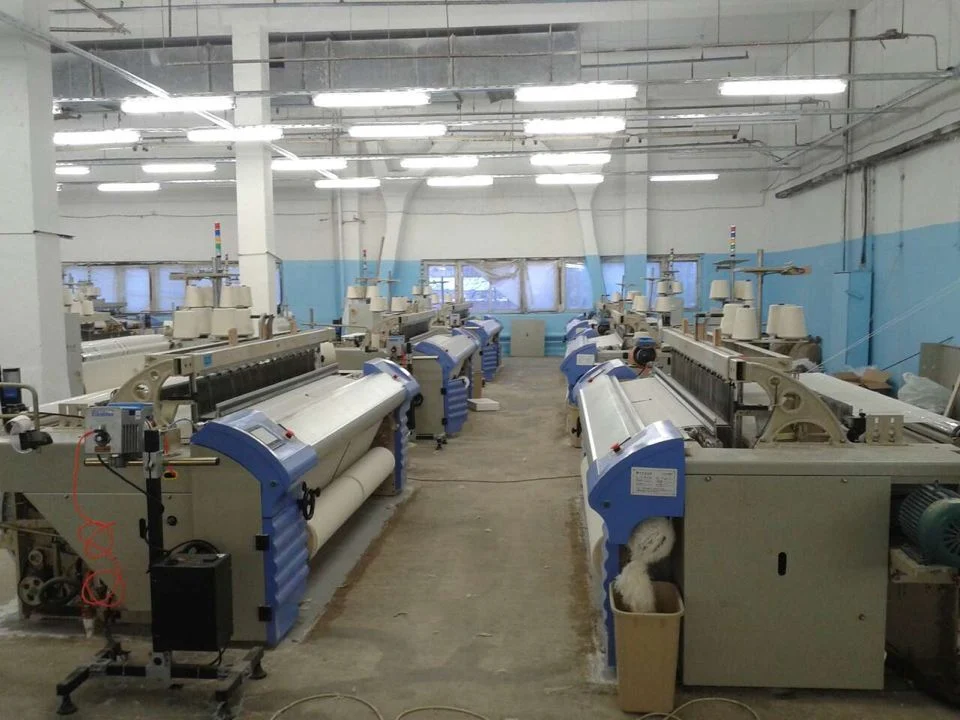 Working range

Spun:7-80tex filament:40-500 dtex

Reed width (cm)

Nominal:190 230 280 340
Useful reeding width:reduct 0-60cm

Weft selection

6 color,4 color,2 color,single color

Motor

Super motor with 2.7kw-3.7kw (selected according to the certain model)

Weft picking

Electronic main nozzle+assistant nozzle+profile reed

Shedding

Negative cam machine,8 heald frame

Positive cam machine,8 heald frame

Dobby(mechanical),upper negative dobby or electronic dobby,2-16 heald frame (according to customer's demands)

Let-off

Electronic let off-ELO

Positive let-off device

Flange diameter:800mm,1000mm

Take-up

Mechanical take-up (25pieces/inch-200pieces/inch)

Electronic take-up(25pieces/inch-205pieces/inch)

Upper and down temple(according to the varity of fabric)

Beating


Crank type multiple sley sword beating device,4 rods beating(280cm below),6 rods beating(280cm above)

Yarn storage

Electronic tumbler

selvedge

Leno yarn by planetary gear

Waste filling removel

Mechanical take-up 3 roller

Cutter

Mechanical cutter

lubrication

Oil lake for the main drive parts,thicker oil for centralized lubrication of the rest part.(pump)

Control

Weft:double optical feeler

Warp:electronic sensor control

Selveage:stop motion for selvage and catch cord yarn.

Parking reason:display:4 color lamp display,main keyboard displays the information

Electronic box

The operation of the loom is controlled by computer

Electromagnetic fixed brake

Slow speed inching by variable frequency

Main keyboard