1) Range of weaving: all kinds of medical gauze can be made, and some normal cotton fabric.
2) Warp density range: 10-100 pick per inch
3) Weft density range: 8-80 pick per inch
4) Cotton yarn range: 8's- 80's
5) Production per 24 hours: it is up to the fabric density
Suppose, you make 26x18, 40's, 90cm, made by 190cm machine, the production will be 1900m per 24 hours.
6) Final product is jumbo roll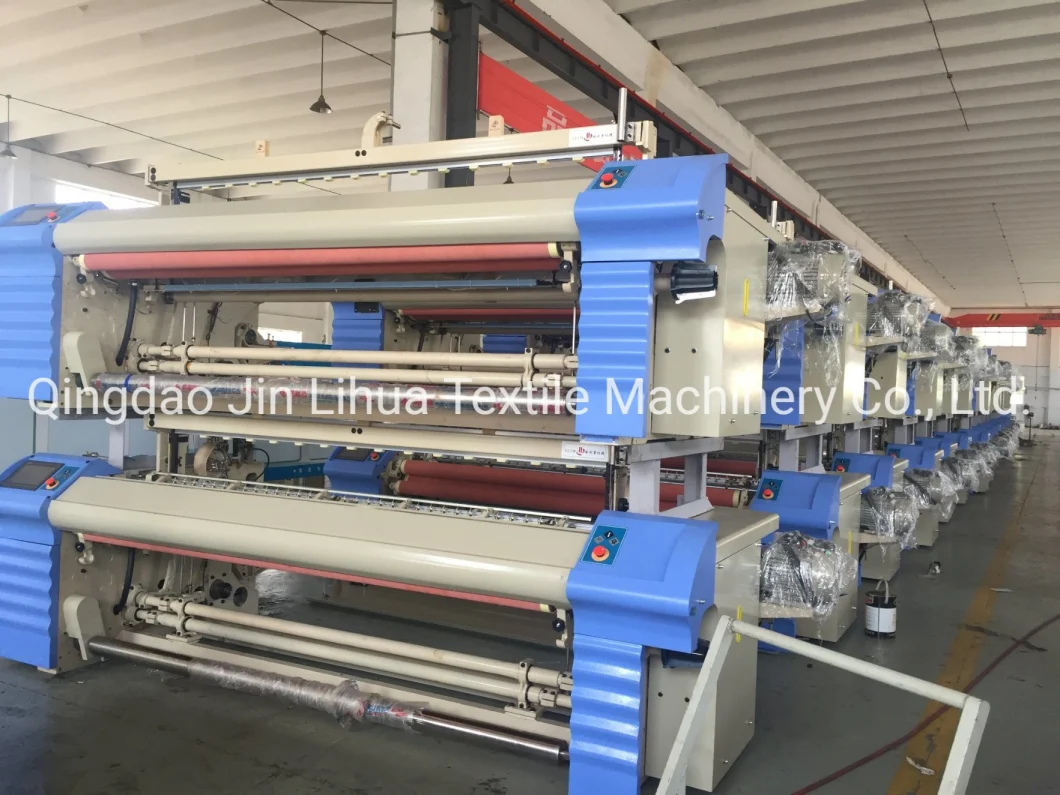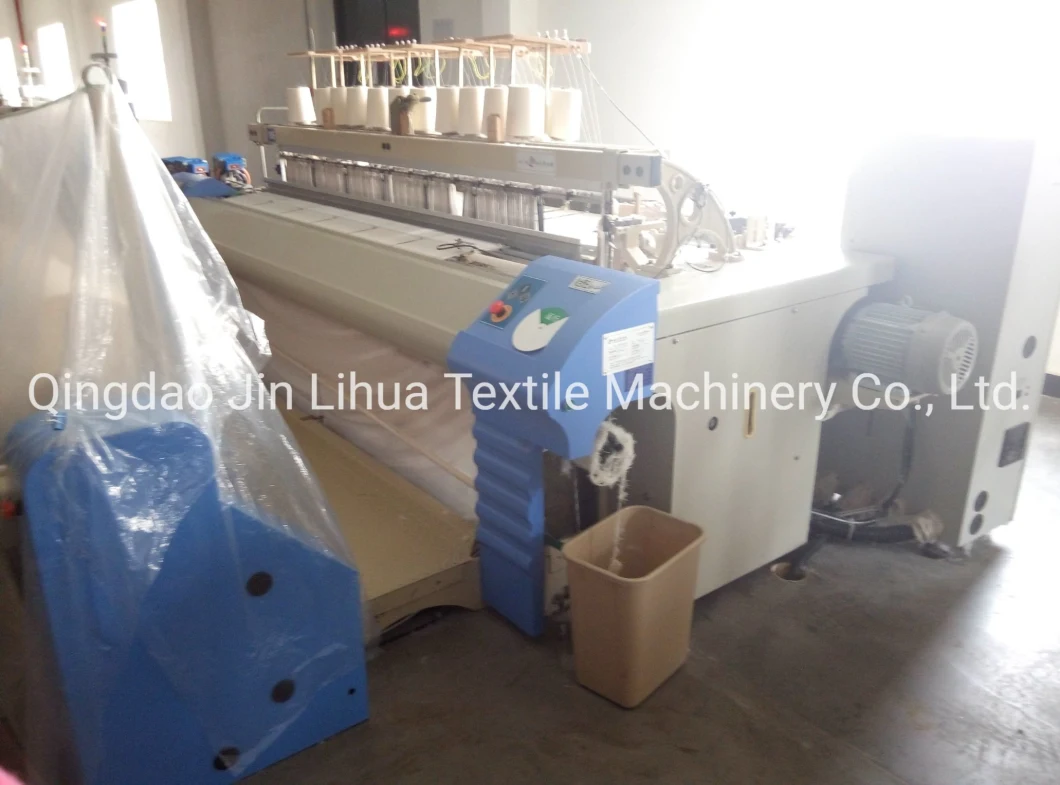 Specification:
| | |
| --- | --- |
| Reed width | 135cm,150cm,170cm,190cm,210cm,230cm,260cm,280cm,320cm,340cm,360cm |
| feeder | electronic feeder |
| nozzle | single nozzle,double nozzle |
| shedding | plain/cam/dobby |
| frame | 2pcs/4pcs/6pcs or more |
Let-off
Mechanical/Electronic
Take-up
Mechanical/Electronic
Cloth roller
Normal/jumbo package
Edge
Selvage edge/tuck-in selvage
Gauze fabric type
(1pc or 2pc or 3pc
at same time)

Cotton yarn
count
(S)
Warp & Weft density
(pick per inch)
Gauze width
(inch)
Production
(m/day)
40 x 40
26x18
36"-134"
730-1200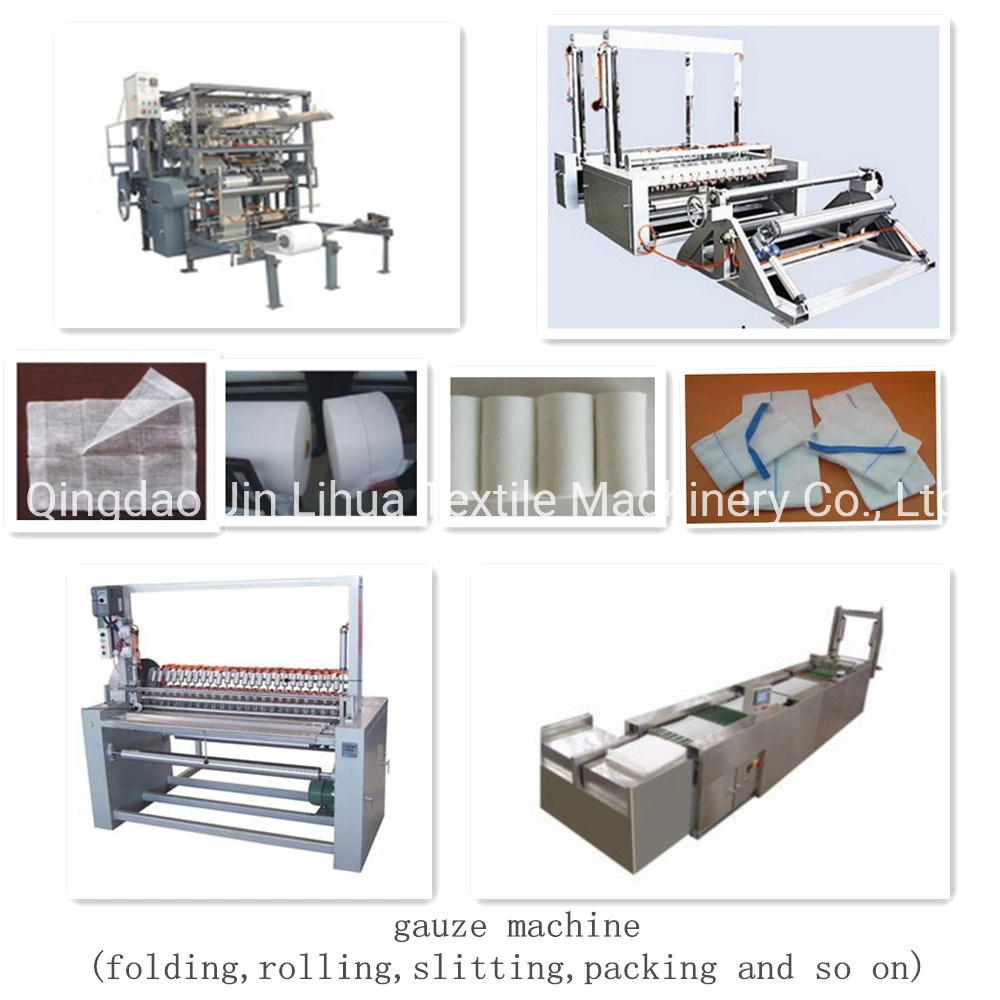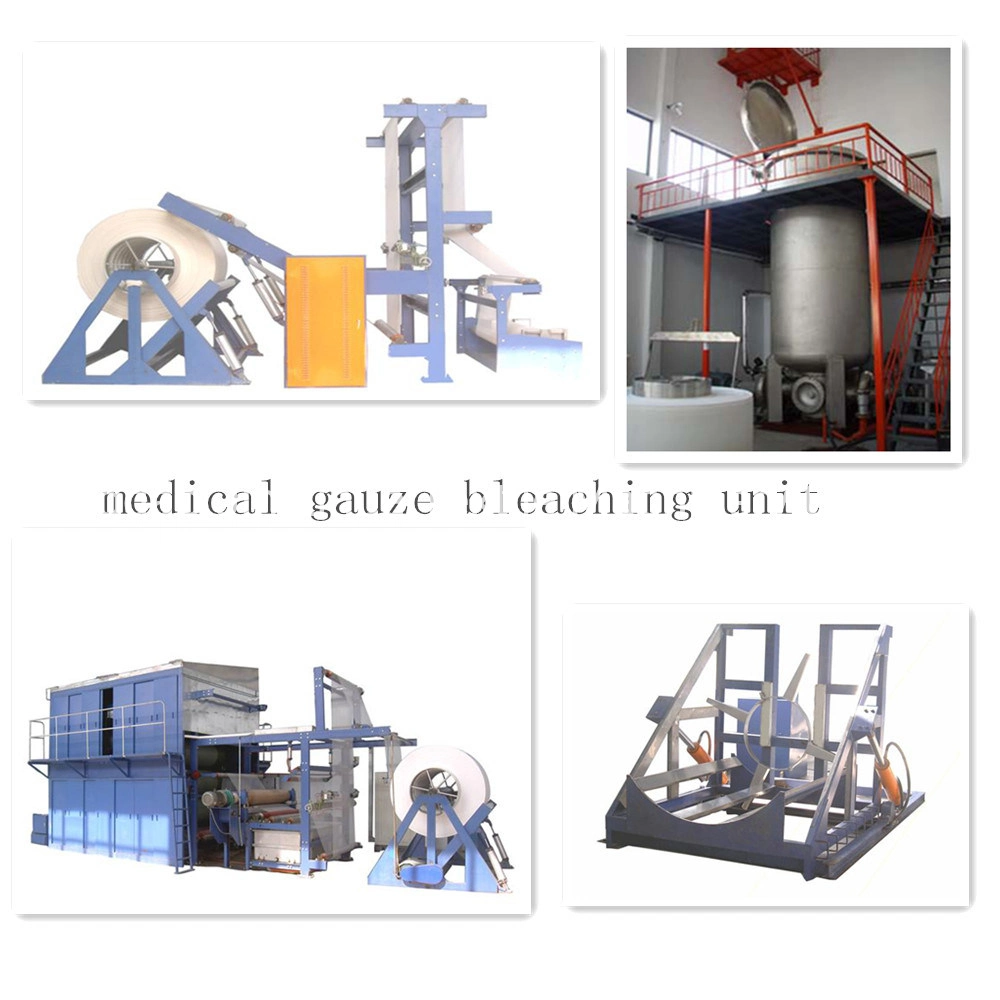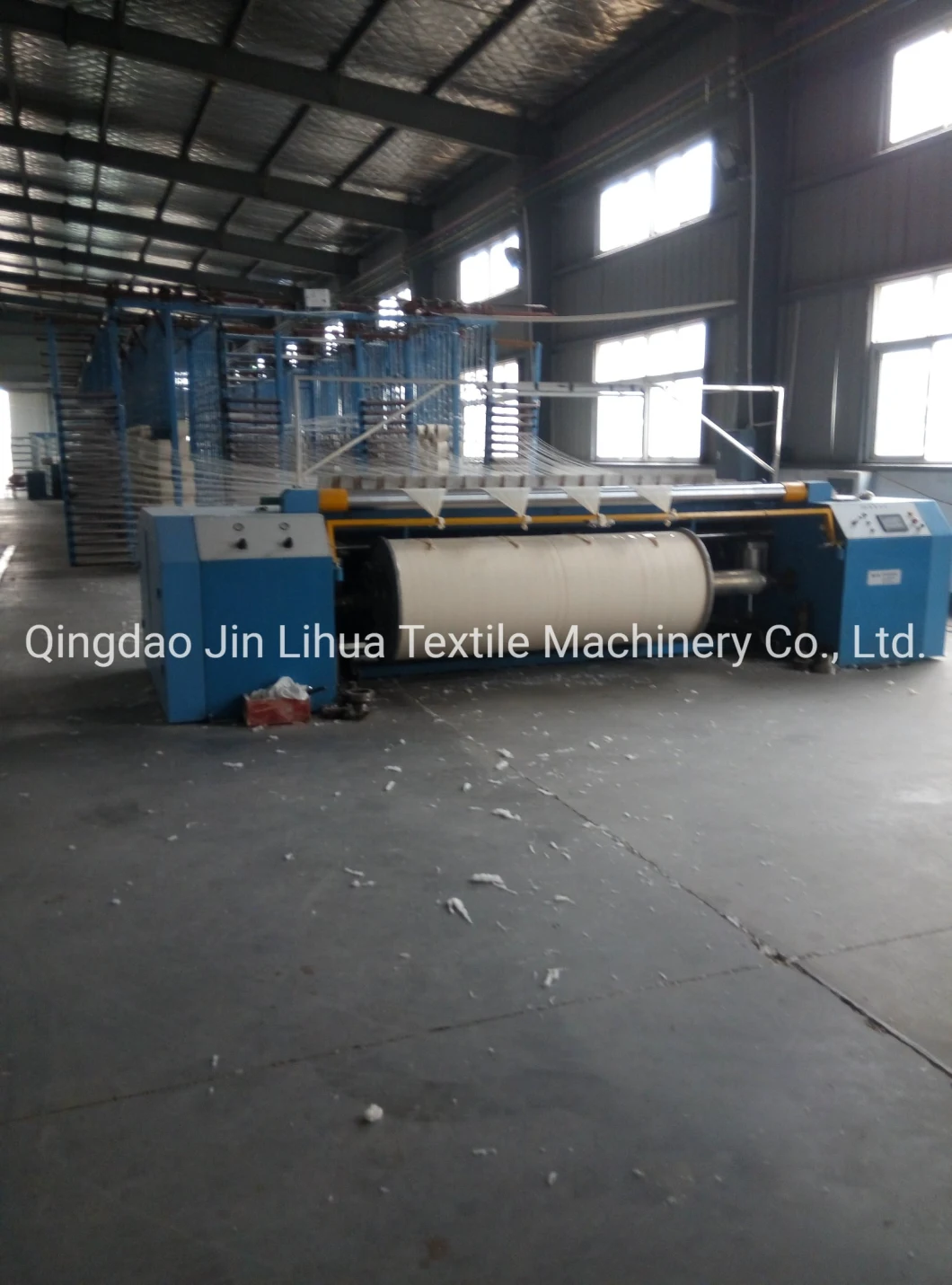 JLH425 model air jet loom with high quality weaving, running stable, low noise, low energy, save labor,width range of yarn count, low maintenance cost.
1. Cloth roller: We have two type cloth roller, one is common, another one is jumbo package.
2. Warp beam: warp beam diameter is 800mm.Max.yarn length is 5000m.
3. Let-off, mechanical type, one set let-off system, worm pair for let-off driving, and one speed changer to guarantee let-off uniformity.
4. Take-up, mechanical type, cohere with pick gear, to change weft density
5. Beating system: Connecting rod type transmission
6. Electronic appliance: Xinliao brand or Sanhe brand.
7. magnetic valve-Made in Japan, SMC
8. Profile reed, and imported nozzle.
9. This model machine also can make some simple gray cloth. Weft density should be lower than 80pick per inch.
10. Workers :one person can service 6 sets machine
11. Machine quality guarantee: one year. Any spare parts broken or not work, we will replace it.
But it is workable in China. So we will give you more spare parts when load container. If any spare parts broken, you can immediately change it in your factory, no need DHL.
12. Maintenance charge is very few each year. Even you change some spare parts, the cost is much lower than Tsudkoma air jet spare parts.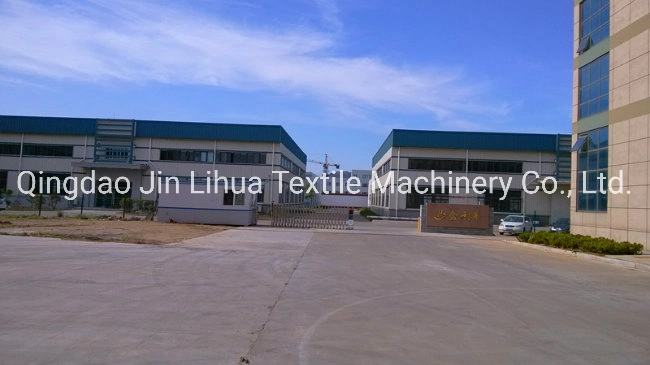 Welcome to inquiry and visit us , we will be very glad to be on your service!