JA11 series jet loom is a new generation. More reasonable frame and warp tension control system enables high-speed heavy woven fabric more stable weft insertion system more energy efficient.


New Generation






1 More Support Balanced Beating

Sley with a power balance arm structure , increasing the beating force is reduced while the maximum level of vibration generated by beating ,is improve the performance of the important part of high speed weaving .

2 Overlapping Taub Board Structure

Changes need to be changed in the weaving varieties width , the structure can be easily adjusted on the right side brace ,brace avoid truncation or replace cloth .

3 New Super -Stable Rack

New rack connections increased rigidity ,reducing rack deformation during operation ,and enhance the stability of the whole operation is more suitable for high speed heavy .


The important Characteristics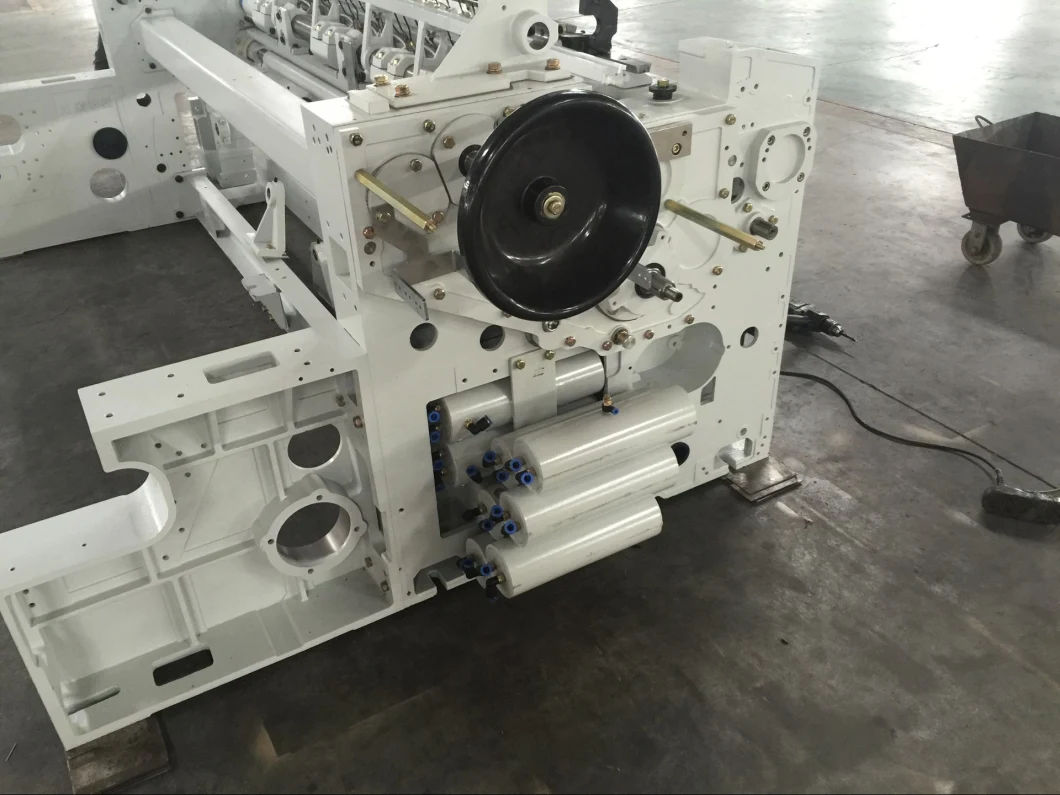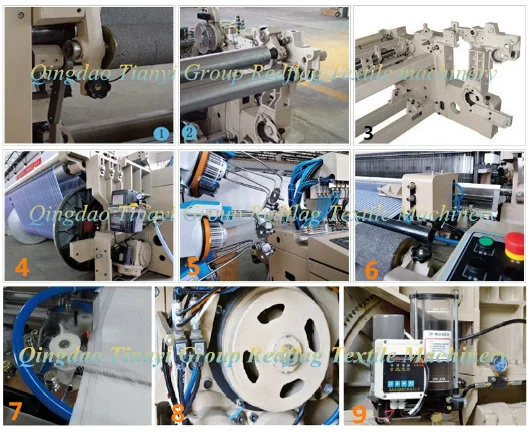 1. Doouble cloth-pressing roller lifter
When guiding cloth, double cloth-pressing roller lifter can lift up and down roller at the same time; And then guide cloth through aperture with batching roller with saving much of labor and time. Moreover, its very secure.
2. New double rear beam configuration
Depending on swing frame, it can add one fixed beam thant can rotate with yarn; It can keep press angle of inducing beam for yarn. Meanwhile, it makes inducing stress more precise
3. High strength framework
Framework is made of two-side box type sheet, beam and bracket in middle, which can produce escellent product even foe producting heavy or high tense fabrics.

4. Computer-controlled automatic refueling device
5. Double swing the main jet device
Double swing the main jet device used in tandem swing boost the main nozzle to nozzle flow is more gentle on the role of weft, and further improve the machine performance.
6. Fold into the side of pneumatic devices
By the electronic control of the jet stream within the folded end to make yarn, weaving side to achieve the fabric light, simple structur, easy to use and will not damage due to machanical patrs to affect the quality of cloth edge.

7. Hot Melt selvage device

8 Dual Brake

Using the lastet dual - disc brake ,fully guaranteed the braking loom high speed stability .

9 Automatic Refueling System

Using the newest intelligent automatic refueling system ,ensuring high-quality oil in the case ,reducing the labor intensity of preservation work .