recycled rubber mulch machine rubber powder tile making line tire waste crusher machine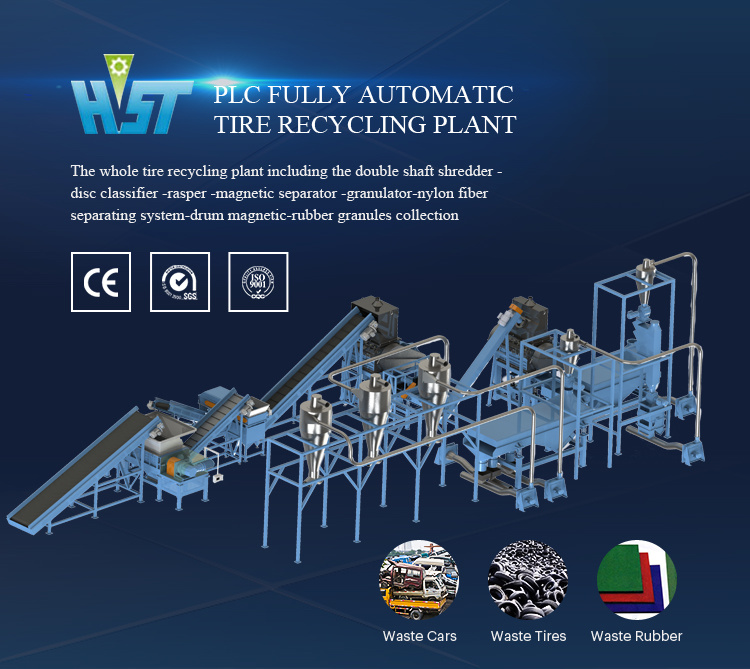 the first step is HVST-TS series tire shredder machine, is used to shred the whole tire into TDF rubber chips in 50*50mm.
the second step is HVST-R series tire rasper machine, is used to make the rubber mulch in 10-30mm. it can be colored rubber mulch as filler of lawn or garden.
the Third step is HVST-G series tire granulator, is used to make the crumb rubber or rubber granules without wire and nylon. it is third step in whole tire recycling production line.

The HVST-M series miller is used to grind rubber powder. it is belong to final step in whole waste tire recycling production line.
the car tires, truck tires, trailer tires, OTR tires upto 4000mm can be shredded by our tire shredder;
whatever the frozen tires or not clean tires both can be processed by our machines.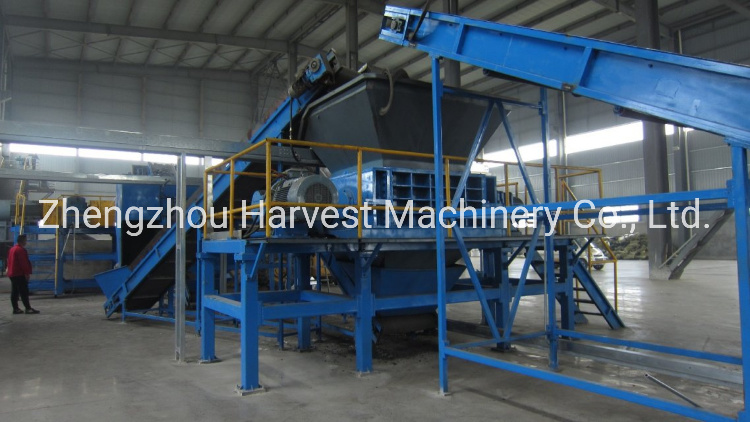 Feature
The pre-grinding system can be equipped with bolt cutting tools to minimize operating costs and simplify line maintenance.
The two-stage rasper system effectively releases steel from the rubber for efficient separation and clean line production.
The fine granulation system is equipped with a special rotor specially designed to reduce the rubber size of the tire. It provides maximum throughput while minimizing the amount of fines generated. The machine is also optimized for low operating and wear costs.
Inhale textiles and dust at several locations in the recycling system.
The central reverse jet filtration system extracts dust from the entire system.
Our milling system can be installed at the rear of the tire recycling system. The size and configuration of the milling system is configured according to specific production requirements, ie size and throughput.
An advanced sound attenuating enclosure is available to reduce the noise level of the system to <85dBA.
Water spray and atomization systems are installed on critical components to keep process temperatures safe and prevent fires.
System automation ensures component operation links, maximizes system capacity, and best protects the system from interfering materials.
Flow- Chart of whole tire recycling production line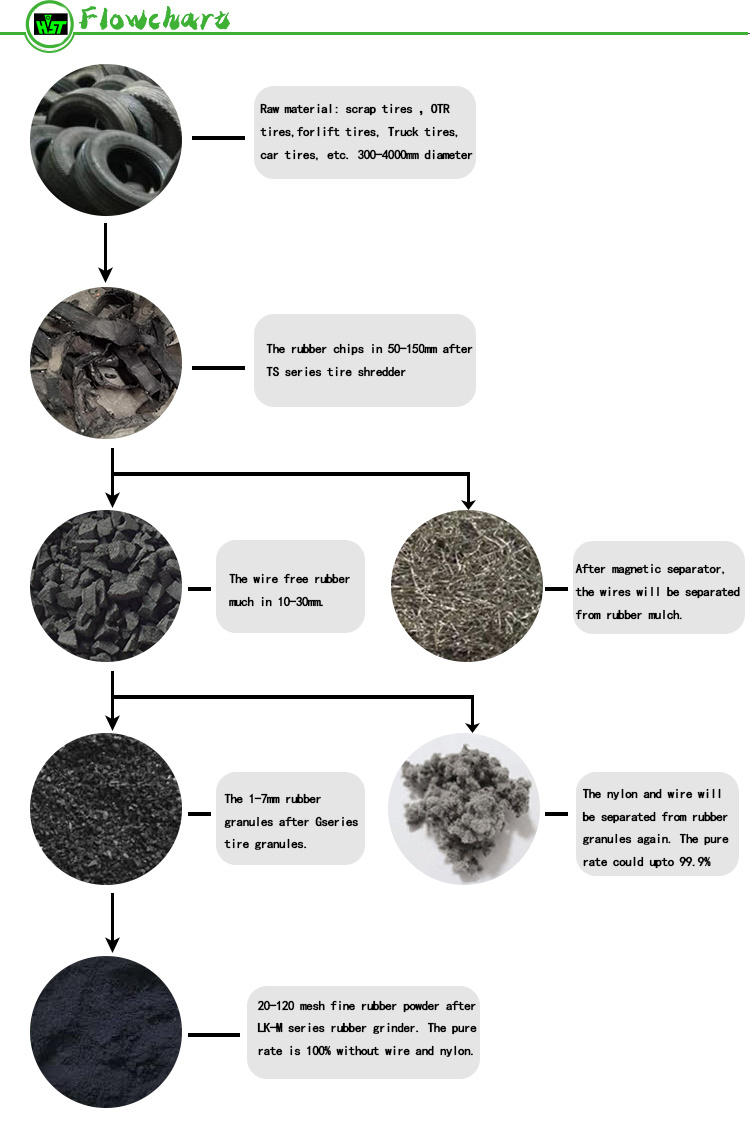 TIRE SHREDDER

:

Used to shred the whole tires into rubber blocks, NO NEED DRAW OUT THE WIRES FROM TIRE BEAD, NO NEED CUT THE TIRES TO RUBBER PIECES. CAN BE FEED IN TIRE SHREDDER DIRECTLY.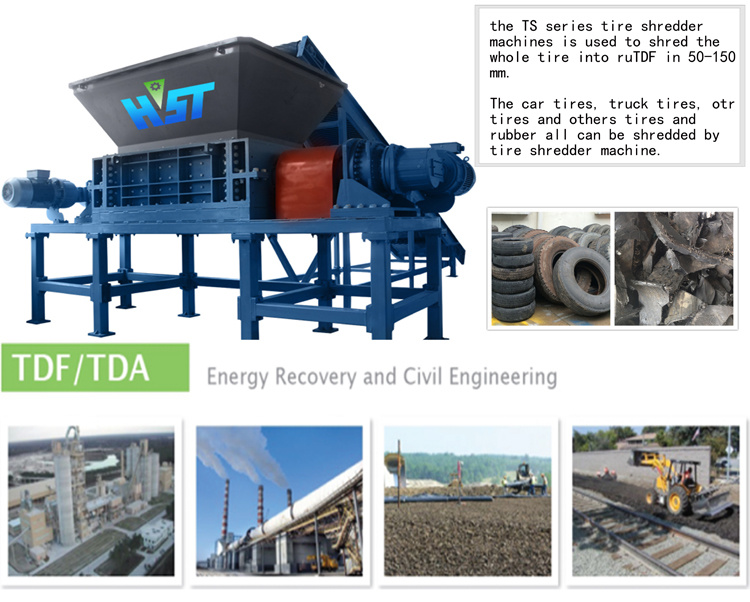 RASPER

:

It can process and produce 10-30mm wire free chips, the steel wire will be separated by rasper and attracted by magnet.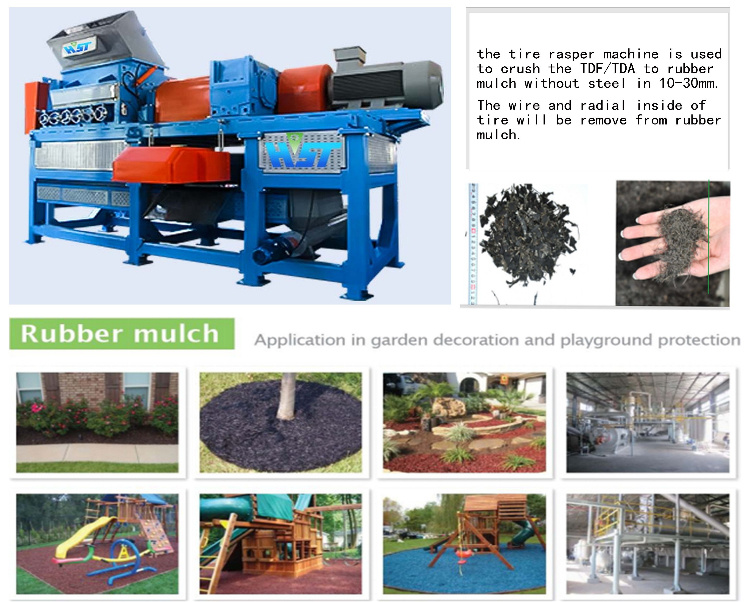 GRANULATOR

:

is designed to grind the rubber mulch from the rasper into small granules as fine as 1mm. The granules are screened and re-circulated until the desired size is reached.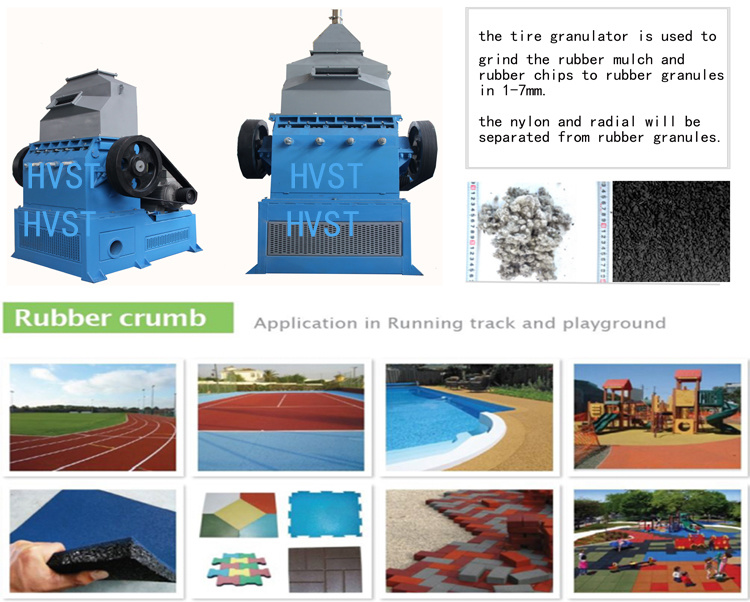 Miller

:

is designed to crush the rubber granules to rubber powder in 0-1mm.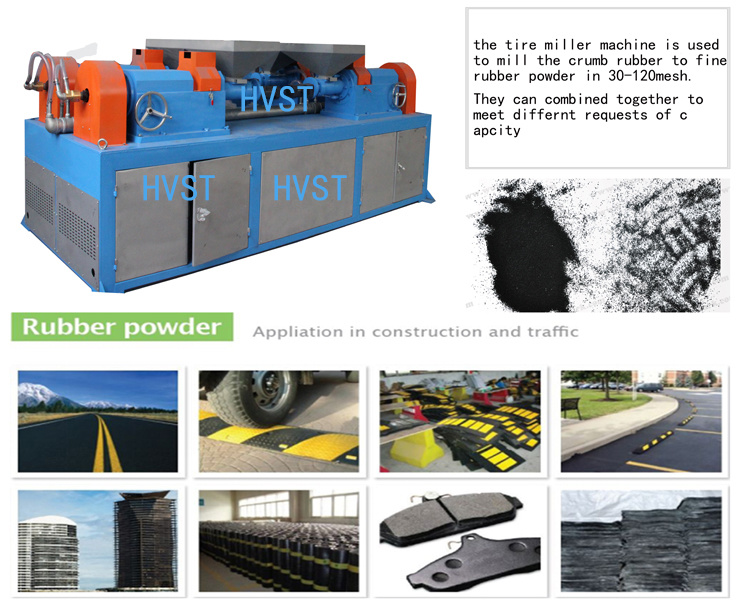 Our Factory ---
ZHENGZHOU HARVEST MACHINERY CO.,LTD
Zhengzhou Harvest Machinery Factory was established in 1987,it's one of the earliest professional manufacturers of nail making machine and tire recycling machines.With advanced production experience,first-class management technology and the professional after-sale service team,our products not only occupythe domestic market, but also export overseas continuously,which has received unanimous praise from our clients.Our factory always aims to put customers' needs at first place,and has consistently tried to upgrade its products for more than 20 years. The main products now , nail making machine and tire recycling production line , have already obtained good market for their high quality and reliable technology.