solar module production line
1. Product and Capability:
The project scale is 3MWp and can be expended to 10MWp. The specification of the solar cell module is 1~300W. The specific solar panel assembly equipment can be adjusted according to the demand of the market.
2. The Production Process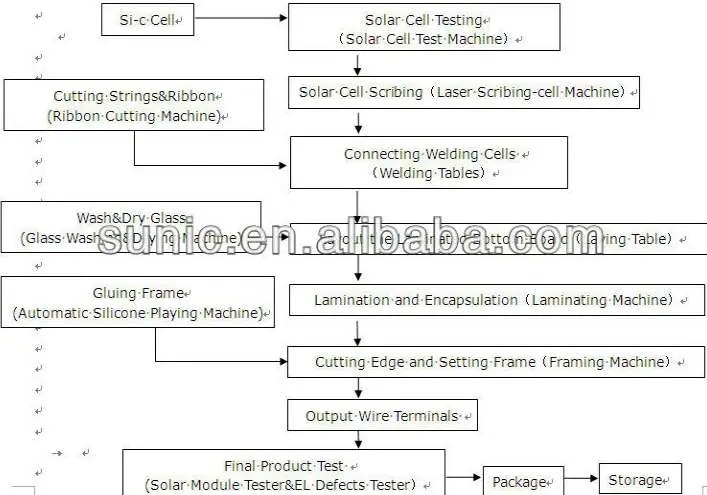 3. Main Equipment
Semi-Automatic Laminating Machine, Solar Module Test Machine, Solar Cell Test Machine, Diode Side-pump Laser Scribing-cell Machine, EL Defects Test Machine, Glass Washing&Drying Machine, Automatic Framing Machine, Automatic Silicone Playing Machine, Ribbon Cutting Machine.
Our Solar Pannel Production Line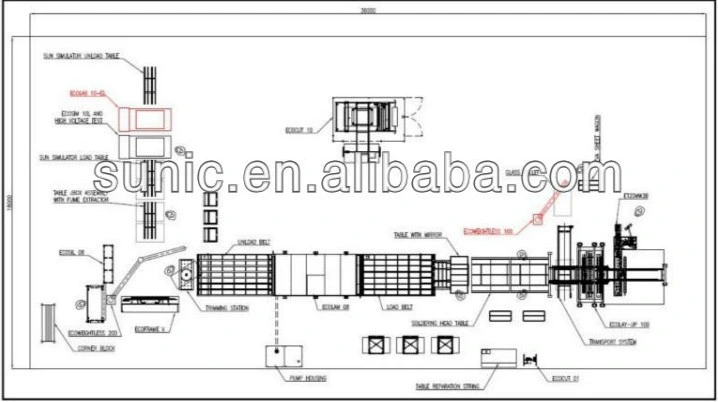 4. The Production Environment
Plant area is 800m2.The requirements for the environment are as follows:
1) Except for the special requirements, the light intensity, temperature, humidity, atmospheric pressure, ventilation and disposal facilities in plant should be able to achieve the general requirements of electronic products for assembly plant.
2) The temperature of repository for Solar Cell, EVA, TPT is 25°C±2°C.
3) The plant for solar cell scribing, welding, solar module laying and laminating should be general purification plant, room temperature should be 25°C-30°C
4) The room temperature of plant for solar cell test and module test should be 25°C±2°C.
According to the above requirements and the demand of the process, it needs to build Raw Material Warehouse, Preparation Workshop Plant, Solar Module Laminating and Packing Line (Purification Plant), Solar Cell and Module Testing Line(Purification Plant) and Storehouse.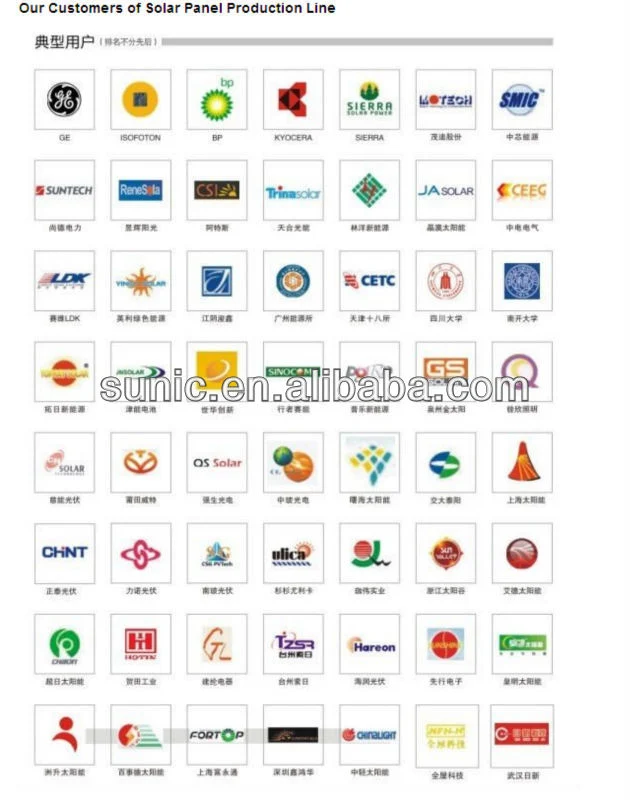 Company & Workshop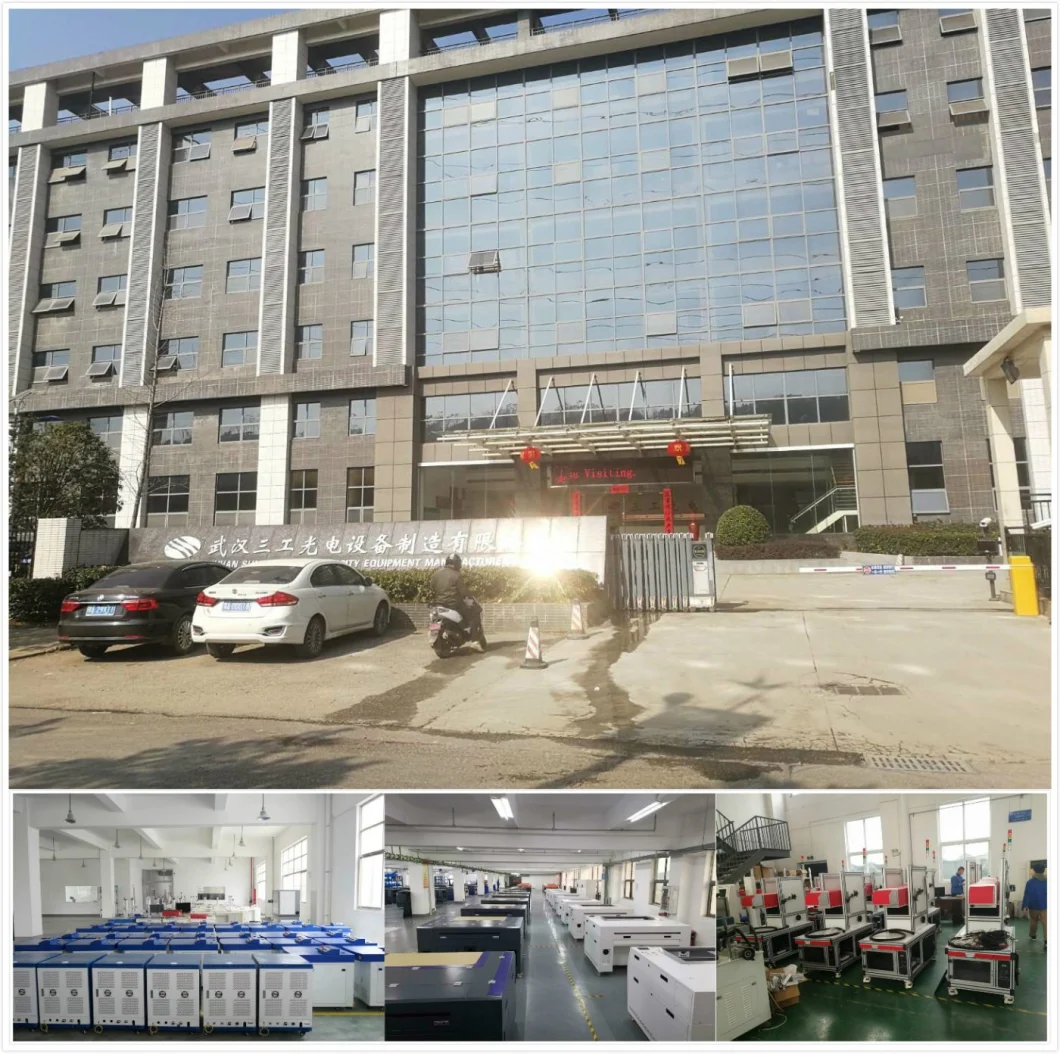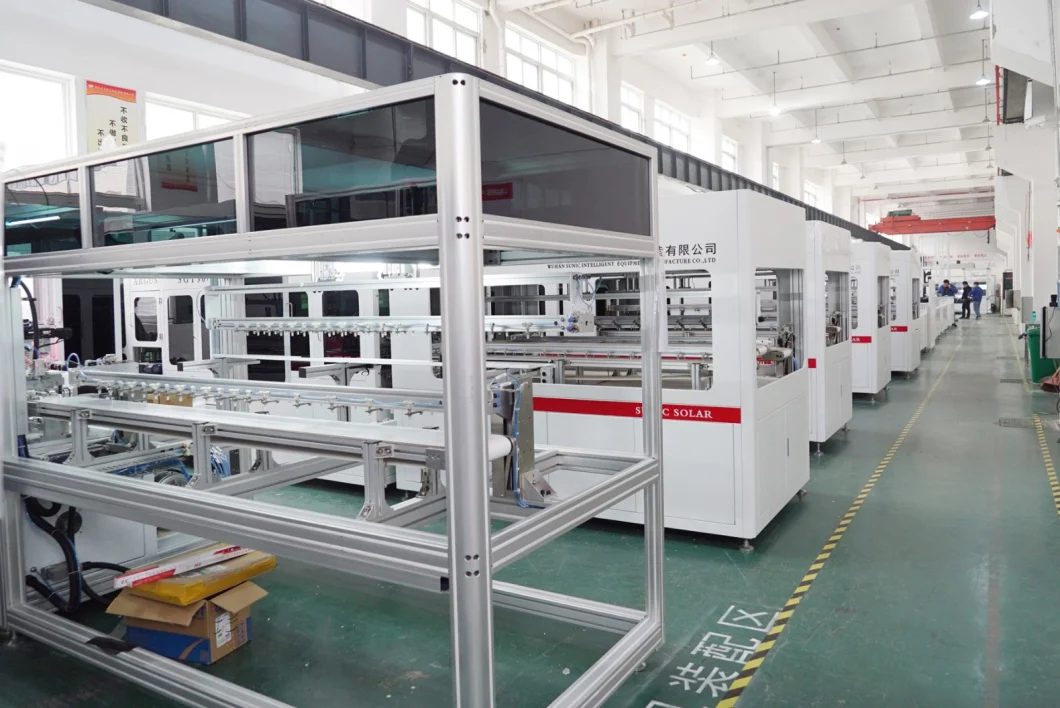 Wuhan Sunic Photoelectricity Equipment Manufacture Co.,Ltd (Sunic Laser) has been dedicated to the manufacturing of Laser equipments since 1998. We are specialized in designing, manufacturing as well as providing services for Laser processing machines and whole equipments for Solar PV production line. We offer complete solutions with Laser application for customers all over the world. Sunic Laser would like to be customer's technical consultant and support in Laser and solar equipments to make further development and progress together.
Why choose Argus's solutions
1. 15 Years Of Experience In Module Mfg & EPC
2. In House R&D And Module Mfg Facilities
3. Complete Business Project Report Provided
4.Detailed Design & Line Layout For Factory
5.Manpower Recruitment & Selection Support
6.Complete Process & Service Support
7.Training Both In House & Onsite By Experts
Packing & Delivery
Packaging Details
Package Size: One 40' Container Package Materials: Metal Strip&Wood Crate
Port
Shanghai
Lead Time :
Within 45 Woking Days
Please feel free to contact us if you have any inquiries or questions.
Zenger foreign market managing director
Wuhan Sunic Photoelectricity Equipment Manufacture Co., Ltd.
Web:
http://whsunic.en.made-in-china.com
http://whsunic.en.made-in-china.com
Add: 4#, Huanglong Shan North Road, East Lake High-Tech District,
Wuhan, P.R. China. P.C.430070