Qingdao Haijia Machinery is the governing units of Chinese Textile Machinery!
It's sales champion for 15 consecutive years in China Water Jet Loom's industry!
Haijia machine is China No. 1 brand in the textile field.
More than 80000 sets machine are running successfully.
21 years experience in manufacturing textiles.
Annual capacity of 8000 sets.
28% of the total global market, global one!
1.Specification
Haijia machinery HA-N main technical parameters
items
specifications
optional components

Weaving scope

Staple:100-5S/1 (Inch cotton counts)
50~ 900D (55.6~1000dtex)

Fabric gram weight: 500(denim)-30(gauze)g/Square meter
Weft insertion rate
1600~2200M/min
Weft selection
Single nozzle,double,quadruple,sextuple nozzle free weft choose
power
The location of parking is controlled directly by electromagnetic
brake
super stared motor:(cam shedding);(Dobby shedding);(jacquard shedding)
button switch operated by both hands,double sides can be
switched on
Weft insertion
adopt the main and auxiliary nozzles simultaneously
Extension nozzle
use profile reed
ABS weft brake
auxiliary main nozzle

shedding
crank connection rod shedding: heddle frame: 4pieces or six pieces.
active cam shedding: utmost 10 pieces.
dobby shedding: utmost 16 pieces
jacquard shedding

let off
electric control continuous positive let off
single warp beam.
Double warp beams
(0~8mm)active loose warp device
∮800mm warp side pan diameter
∮914∮1000mm

Take up
electronic take up
mechanical take up
Range of weft density:18-204threads per inch.
∮600mm(cam,dobby,jacquard shedding)∮520mm(crank shedding)
beating-up
crank type more sley beating-up system
4 linkage beating(narrow) 6 linkage beating(wide)
weft measuring
vibrating weft feeder
(FDP)electric drum weft

Weft shelf

Floor type four yarn cones(2nozzle),floor type 8 yarn cones.
fabric edge
planetary gear type leno-selvage device
medium cutters
Yarn end processing
left side winding 3 drum types
Weft-cutting
mechanical cutters
lubrication
main transmission part is oil-bath type,one-time oil filling by hands

Auto one time-oil filling
Parking device
Weft:photoelectric weft feeder,double probe
Warp:electrical contact 6 columns dropper
Other:self-stop when yarn is broken
Parking reason indication:message showing on man-machine interface,
parking indication with four color lamps in multi-function

Automation
Control:multi-functional computer control system featuring parameter
setting/control/monitor/self diagnosis/artificial intelligence interface.
Broken weft finder device:automatically find shed
Slowly motion available through AC Driver(forward and reverse)
other:monitor output terminal
memory system
injection automatic control
2.our factory-high precision CNC workshop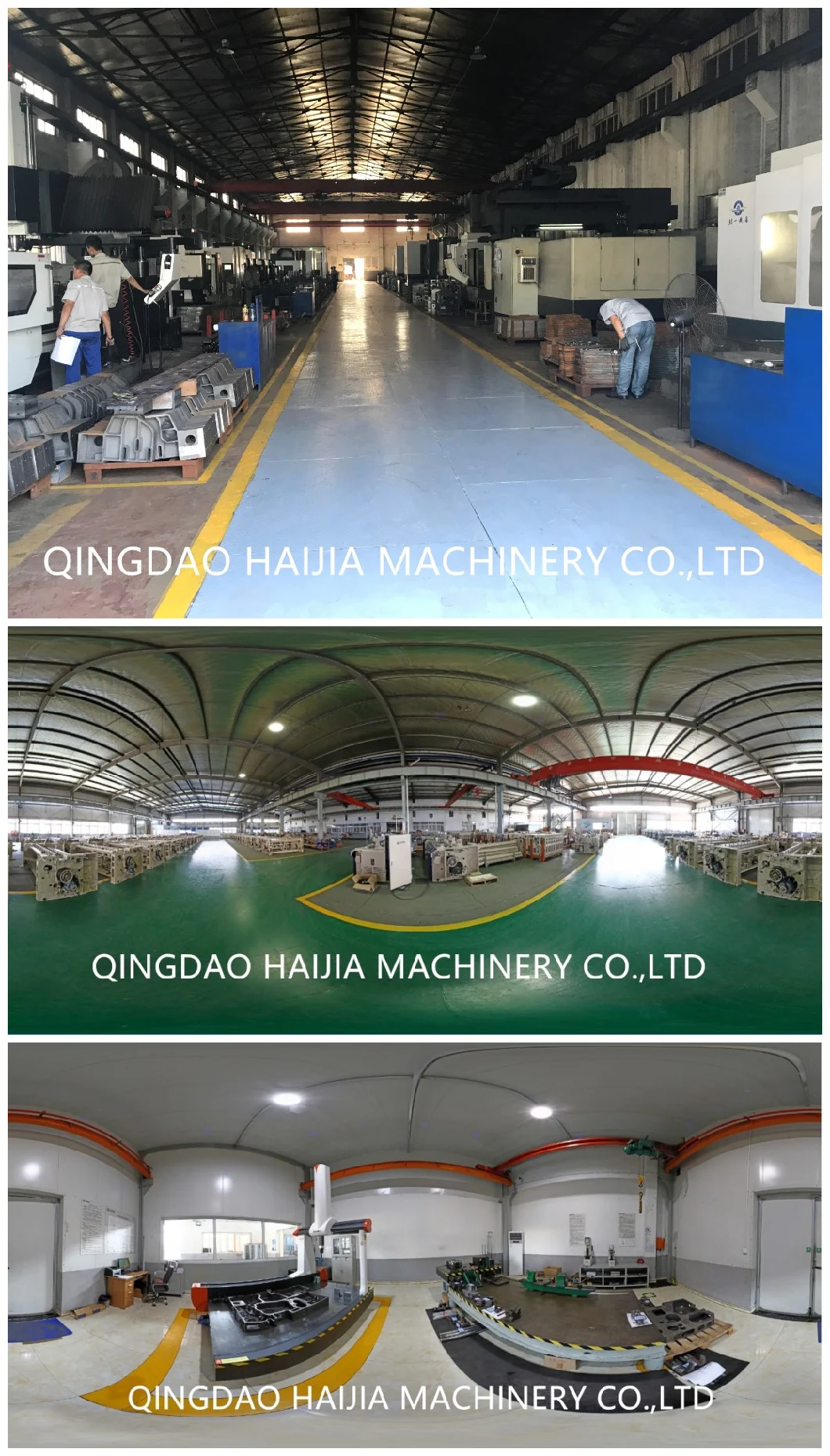 3.Advantage of our factory
With CE certificate and ISO9001 certificate
we have our own R&D team
Good after sales service
Reliable manufacture
Exported to India,Bangladesh,Egypt,Indonesia
20 years manufacturing experience
we have high precision processing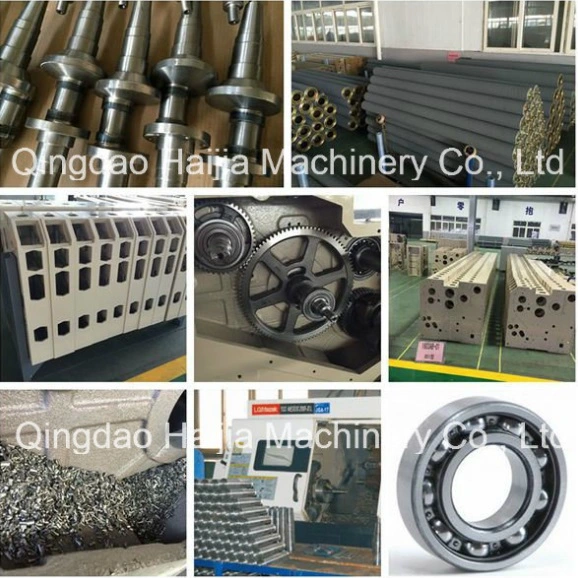 4.Our company
Qingdao Haijia Machinery Co., Ltd. was established in 1995, since its establishment has been focused on the development of manufacturing water jet loom, is currently set research and development, manufacturing, sales and service as one of professional manufacturer of the largest water jet loom, is the participation of China water jet loom industry standards makers.Our company have our own R&D team,Devotes to the water jet, air jet loom research and development, creates a world famous brand textile enterprise Cutting-edge technology to build high-tech products, quality service helps us establish a world- class brand. Each month we can product 800 sets at least. Water jet loom sales for , the industry's firs 13 consecutive years, is China's textile machinery governing unit.23 years' experience, we can provide high grade service, and be your trusted textile machinery expert.
good surface quality, wide range of fabrics. Haijia heavy water jet loom has a number of invention patents, utility model patents. Such as reinforcement of beam design, from the high-speed operation of the air jet loom to maintain the stability of the characteristics, which makes the machine more stable, low defective rate and the quality of cloth. For example, weft design optimization, optimization of the beating angle, the beating is stable, smooth cloth. The optimization of the design is also reflected in the fabric of a wider range of adaptability.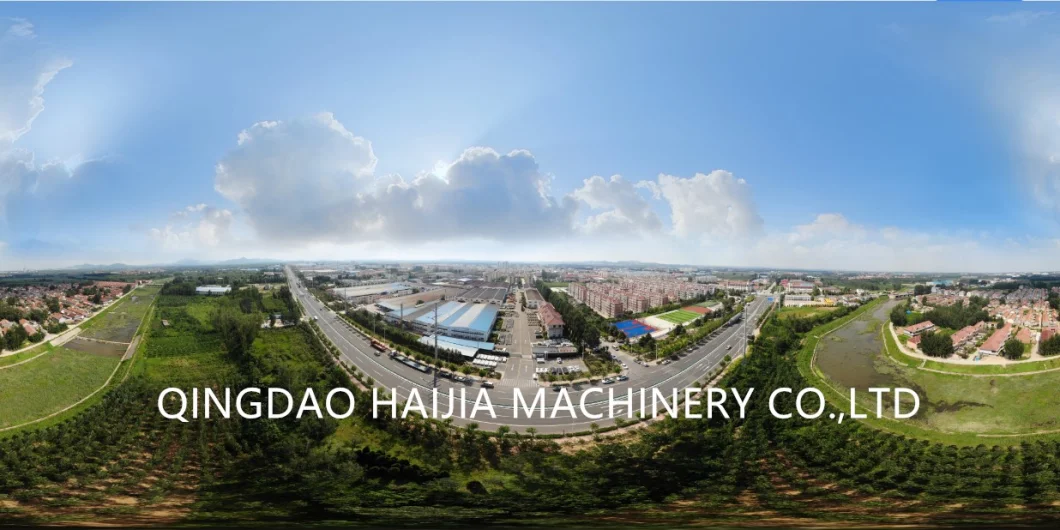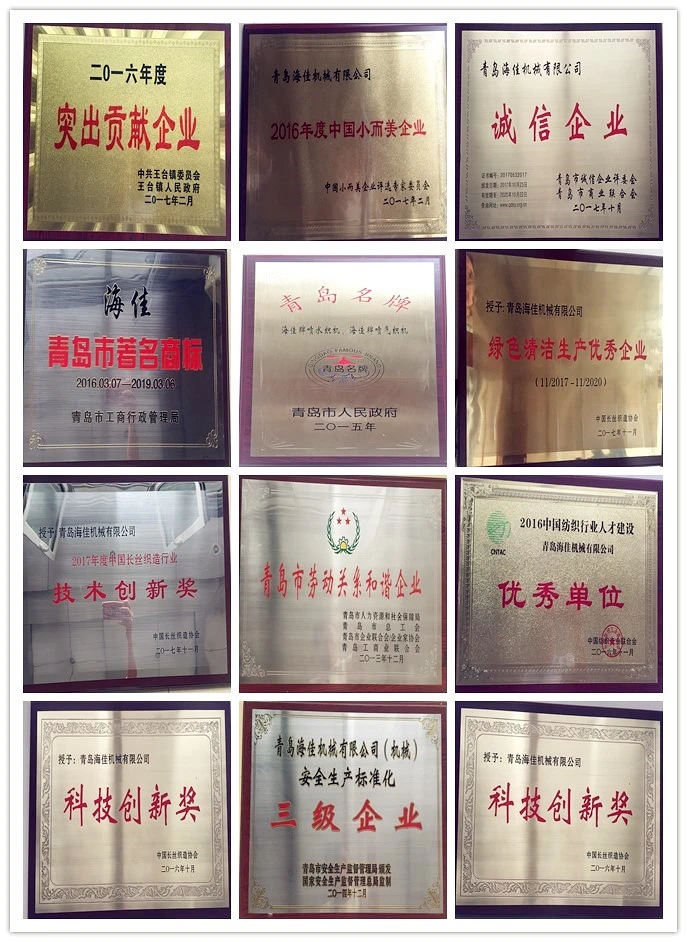 5.Why choose us
-Good performance and high quality machine,with good price.
-A talented engineers team releasing new model every years . Customized design is available;
-Overseas, we provide professional after-sales service engineers.
-Passed ISO9001,CE, SGS quality system;
-Abundant Customers from India, Bangladesh, Egypt, Indonesia and North Korea etc, highly satisfied with our product. Because of low cost, good performance and advanced model;
-Working with us, you can lower your cost for premium weaving loom, as we are factory direct and have the economy of scale.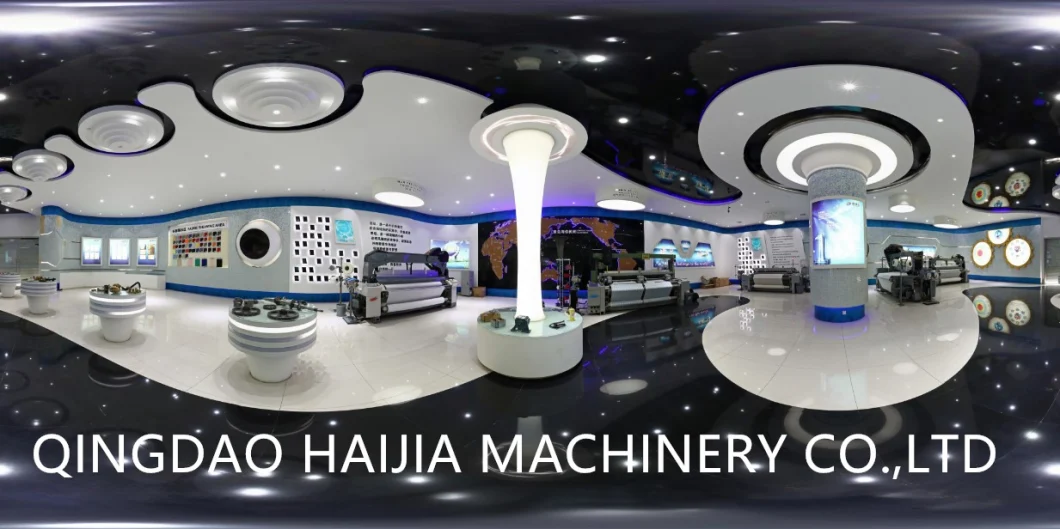 6.FAQ



(1) Q: Are you a manufacturer or agency?
A:We are a comprehensive enterprise integrating independent r&d, manufacturing, final assembly, marketing and after-sale service, which can meet the needs of diversified customers and provide them with high-quality and affordable products and all-round services.
(2) Q: How about the quality?
A: Electric control and major raw materials are provided by listed companies, and key components are developed by our own research and development team. We have high-precision processing centers such as mazak, hyundai dri WIR and HARTFORD, as well as high-precision testing instruments such as three-coordinate to guarantee the quality of our products.

(3) Q: How's the after-sale service?

A: We have more than 20 years of professional service engineers in textile machinery industry, if you need our first time to serve you.
7.Connect with Mr.Junior
QINGDAO HAIJIA MACHINERY CO.,LTD
ADD:NO.39 HUANTAI DONG ROAD,WANGTAI TOWN HUANGDAO QINGDAO CITY CHINA
MOB:+86-15191897872
TEL:+86-53283130887
FAX:+86-53283130888