JLH425 Air jet type gauze weaving machine
Our Advantages:
JLH425 series air jet loom is that we designed and developed a special high speed achine suit for normal weft density weaving features.
1)It has the below features:high performance to price ratio,high efficiency,high fabric quality,good selvage,wide range of yarns' count(filament yarn,stable fiber),low energy consumption,low cost of labor.
2)It's a best machine for medical gauze,tyre fabrics,glial cotton,dalrib,leather base cloth,etc.
Features and main technical parameters
JLH425 model air jet loom with high quality weaving, running stable, low noise low energy ,save labor ,width range of yam count ,low maintenance cost.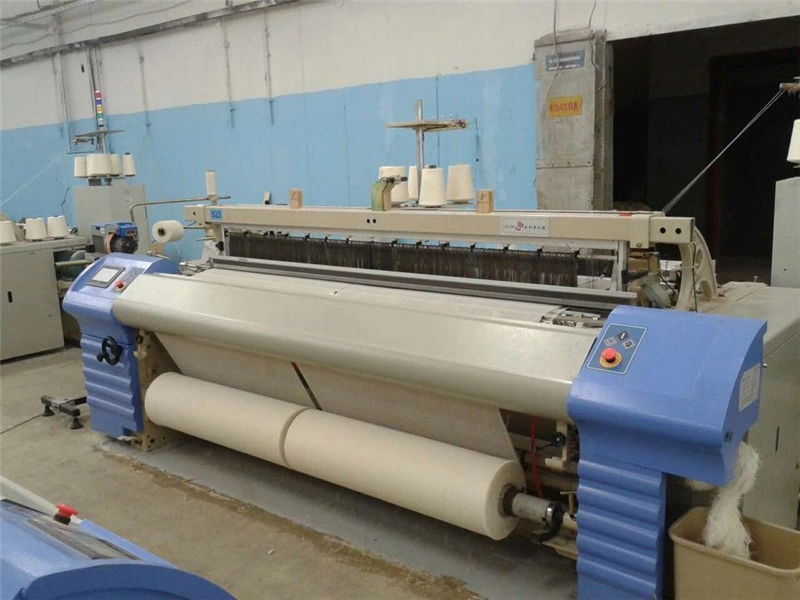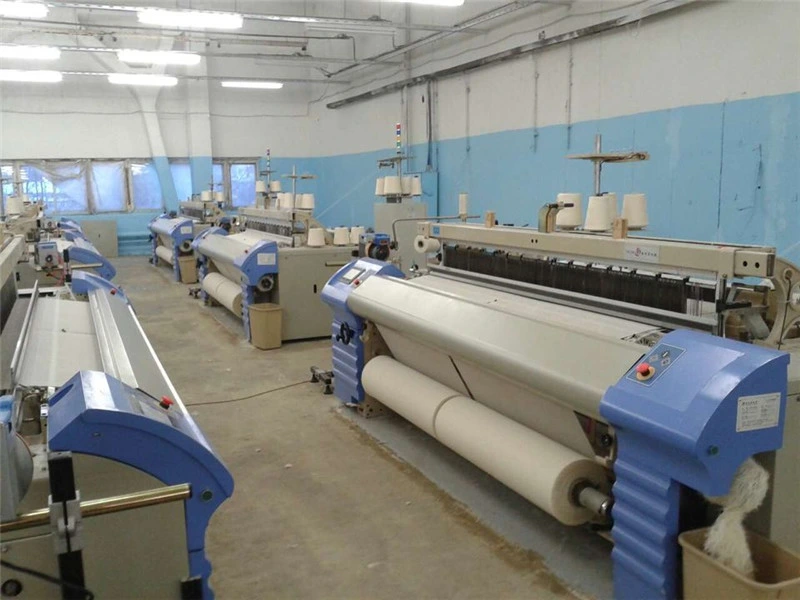 Advantages
JLH425 model air jet loom with a width range of weave ,one loom can weave 1pc, 2pcs or 3 pcs except medical gauze but also can weave general fabric ,leather base fabric ,yam-dyed fabric and industrial fabric and so on ,the most reed width can reach to 340cm.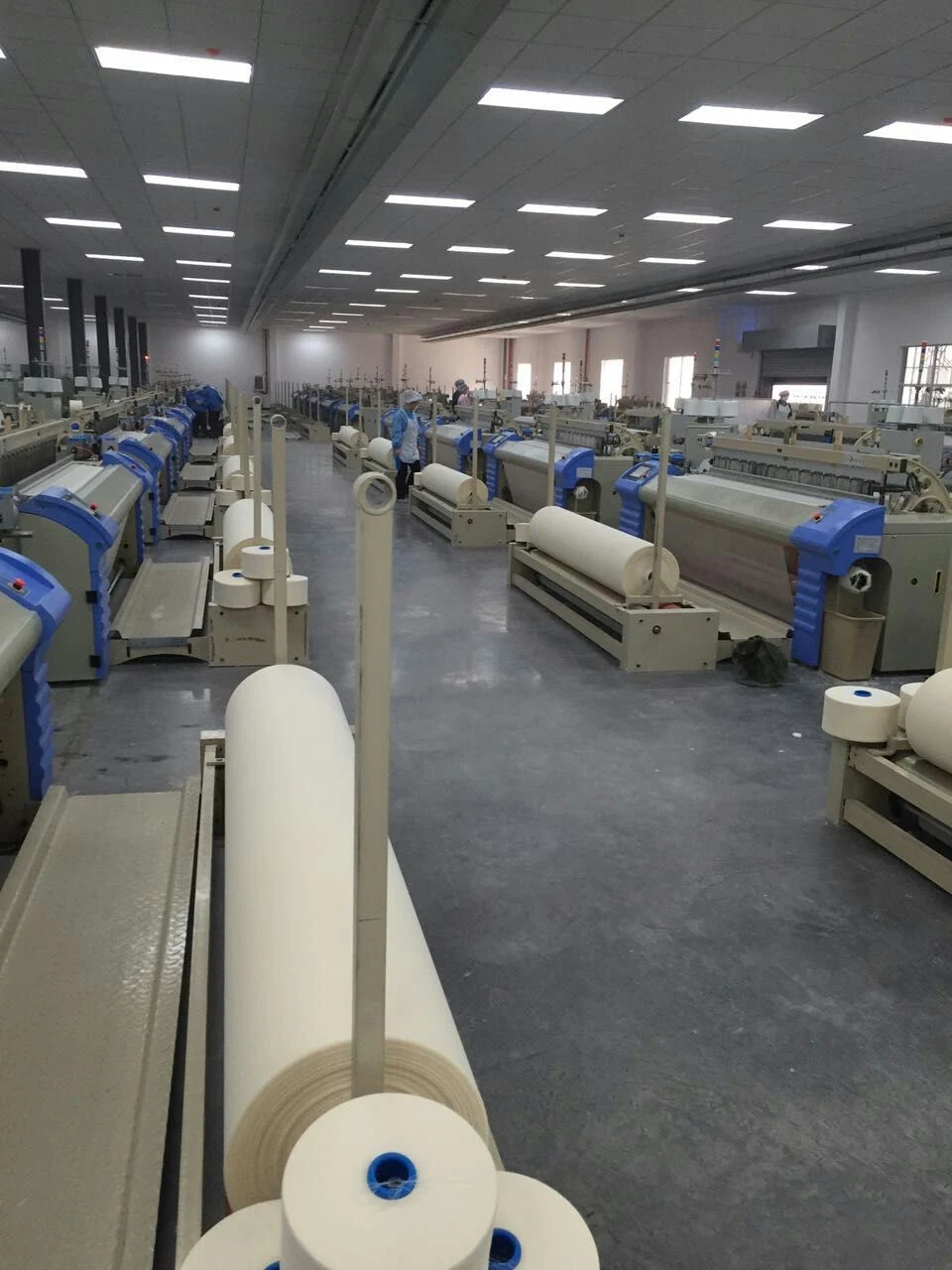 Main Specification
| | |
| --- | --- |
| Reed width | 135cm,150cm,170cm,190cm,210cm,230cm,260cm,280cm,320cm,340cm,360cm |
| feeder | electronic feeder |
| nozzle | single nozzle,double nozzle |
| shedding | plain/cam/dobby |
| frame | 2pcs/4pcs/6pcs or more |
Let-off

Mechanical/Electronic

Take-up

Mechanical/Electronic

Cloth roller

Normal/jumbo package

Edge

Selvage edge/tuck-in selvage

Gauze fabric type




(1pc or 2pc or 3pc at same time)




Cotton yarn count




(S)

Warp & Weft density (pick per inch)

Gauze width




(inch)

Production




(m/day)




40 x 40

26x18

36"-134"

730-1200




40 x 40

16x14

36"-134"

940-1530




32 x 32

31 x21

36"-134"

620-1020




10 x 10

40 x20

36"-108"

650-900



gauze bandage cutting and rolling machines: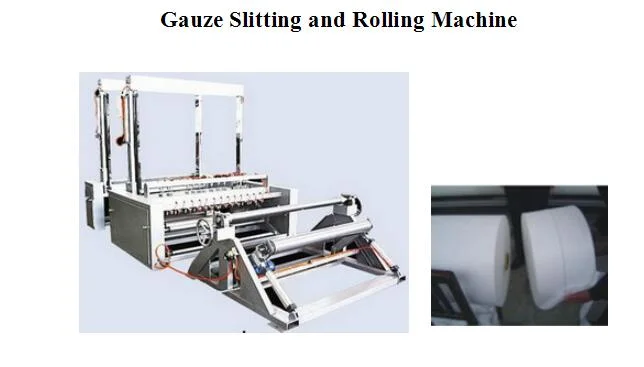 Introduction:
The machines
is
suitable for 9
0
cm
-
19
0
cm even width rolled gauze to complete cutting and rolling-up. Upon request, width enlarging, rolls assorting, and counting functions are also available.
Main Technical Specifications:
Cutting speed:
0~1
8
0 m/min.
Hauling motor power
:
4
KW
Pushing motor power:
1.1K
W
Frequency converter:
3.7KW; 5.5KW.
Maximum diameter of raw gauze:
87cm (core included)
Work width:
9
0
-19
0
cm
FAQ:
(1) Q: Are you a manufacturer or agency?
A: We are a professional manufacturer holding our own International Trade Department, for that can better understand customer's needs and offer a reasonable price.
(2) Q: Are you available for on-the-spot invitation?
A: We do welcome our new and old friends come here to have a visitation. Besides, we would send you our exposition and relative information to promote a face-to-face meeting if you'd like to.
(3) Q: Is the price offered changeable?
A: We offer reasonable price for every client, and the price is changeable according to purchasing amount.
(4) Q: How about the quality?
A:The main subassembly and raw materials are all supplied by large companies. Key parts are research and developed by our own staff. Professional assembly line work and strict quality test system can ensure your high quality requirement.
(5) Q: How's the after-sale service?
A: We offer engineers available to service overseas under merchandiser's supervision and translation.
(6) What about the delivery time?
A: General delivery time is 20 days or so for one container after we recieved your downpayment.If the order is less and we have stocks also,the delivery time is 10 days or so.If our factory is busy,then we will negotiate the time according to our production plan.
More details pls contact US!!!!
just scan this pictuer can visit my website: