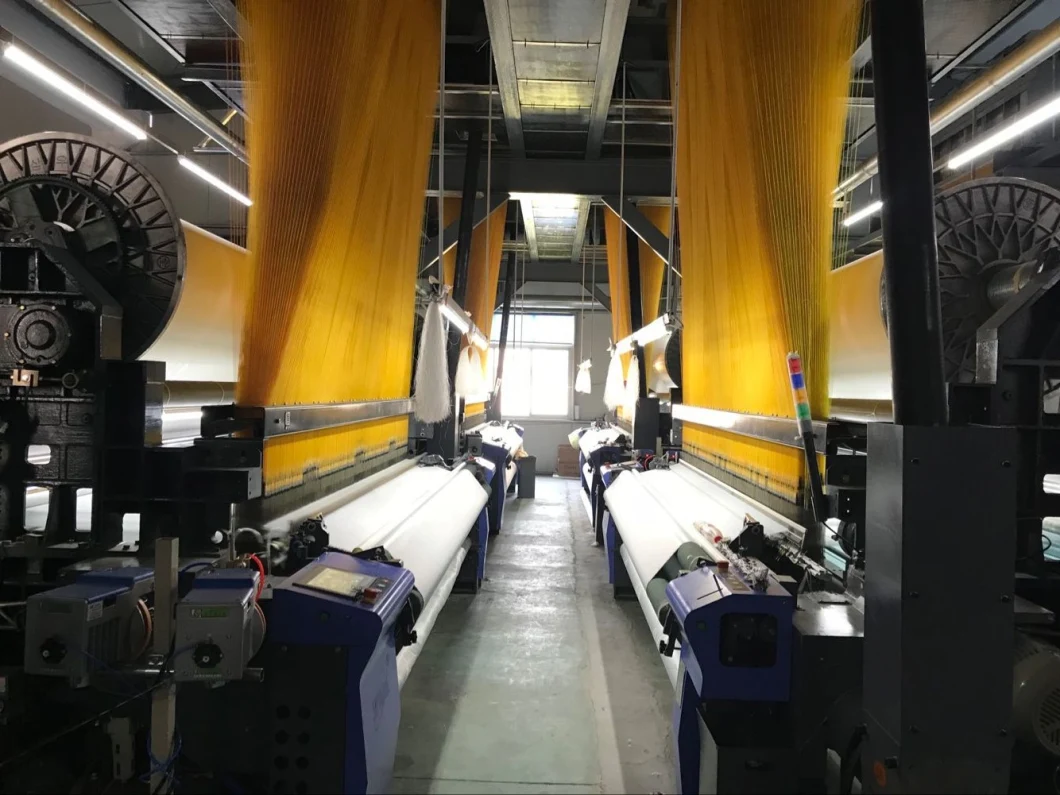 YC9000 series Jacquard air jet loom,on basis of Tsudakoma ZAX9100 technology,making some adjustment and also making some improvements on gas circuit design,high speed and low cost. suitable for curtain,cushion,matress,table-cloth fabric weaving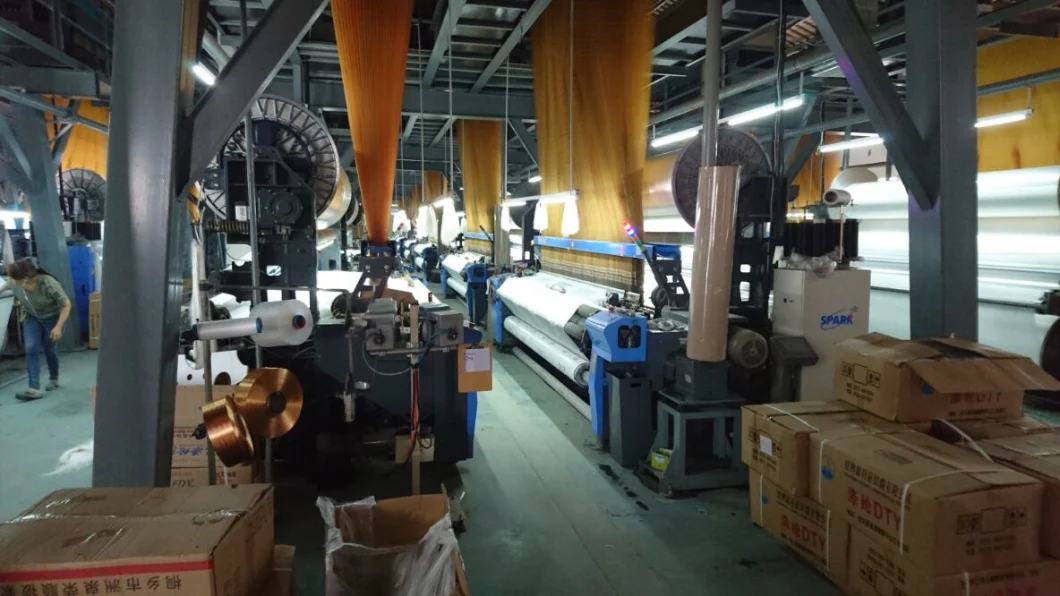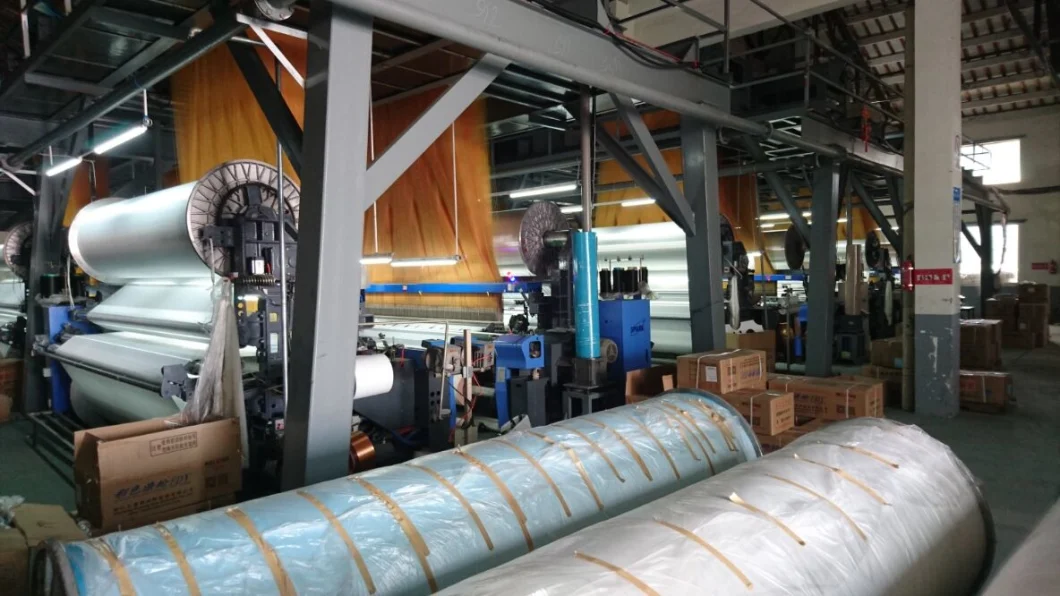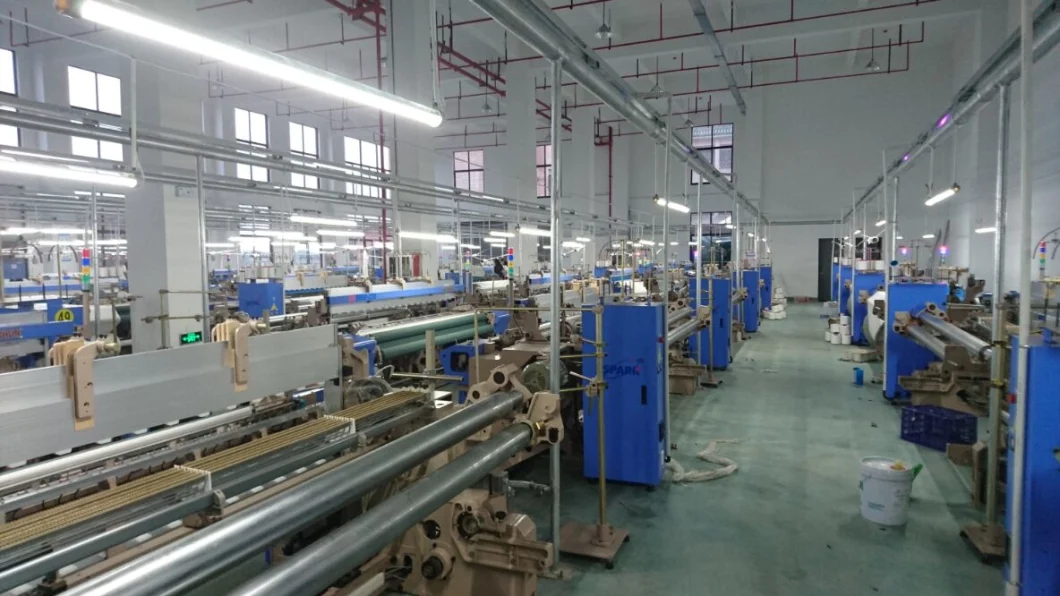 Item

air jet loom configuration

Remark

Nominal reed space

◊150,◊170,◊190,◊210,◊230,




◊280,◊320,◊340,◊360 cm

Useful reed width:Below 280cm cut 0-60cm




Above 280cm cut 0- 80cm

Drive

Motor choose by reed. Shedding type

Weft selection

( )set weft storage,( )main nozzle,




any weft

◊2 color;◊4 color; ◊6 color

Weft insertion

Electronic control mail,




auxiliary nozzle relay weft,




with auxiliary main nozzle,




SMC solenoid valve from Japan

Beating

More support feet beating solid shaft,




With weight, Crank linkage beating

above 280cm six-bar linkage,




below 280cm four-bar beating

Let off

Electronically controlled continuous




positive let-off, suitable for




◊φ800 beam ◊φ1000mm beam

Take up

◊electronic take up ; ◊Mechanical take-up

◊sand roller; ◊double pressure roller;




◊rubber roller;◊barbed leather roller

Winding

◊inside the machine winding




◊outside the machine winding

◊inside the machine winding maximum




roll diameter 550mm




◊outside the machine winding maximum




roll diameter 1200mm

shedding

◊positive cam shedding(up to 8)shaft




◊crank shedding (4)shaft




◊electronic dobby shedding(up to 16)shaft

Cam box and dobby manufacture:




◊Bintian




◊Staubli




◊Niupai

Shedding cams

◊1/1 ;◊ 2/1 ; ◊3/1 ; ◊2/2 ;◊4/1 shaft

Heald frame

Number of New Light heald frames

Heald wires

Heald wires ◊J type 331 ; ◊ O type 330

cutter

Mechanical shears

Selvage

Planetary gear cutter edge institution

temple

30 hoops temple in the cloth above

Back beam

Double back beam, positive loose warp

Control box

◊7" ◊10.4" touch screen ;




computer control system ;




process parameters, monitoring, self-diagnosis display

Parking device

4 color indictor show failure




A,broken warp: 6 row drop pin;




B,cut weft: double weft feeder




C,selvage: near switch




D,catch weft: sensor
1.Our expert and experienced team of technicians provides professional services from machine design, sample making, volume production, and quality inspection all the way to after-sales technical support

2.Our workshop is equipped with over 400 pieces of advanced manufacturing equipment. The main parts of our looms are manufactured here in house by expert machine operators.

3.Aided by our professional technical team, skillful installation laborers, and advanced manufacturing equipment, Spark is fully capable of controlling weaving machine quality while simultaneously reducing production costs. We take pride in our ability to provide our customers with weaving machinery with optimal performance and competitive prices.



Spark is committed to offering high-quality spare parts to deliver maximum productivity with minimum downtime. Our spare parts policies are:
Vulnerable parts whose value is equivalent to 5% of the overall machine price are freely provided.

Within a one-year warranty, vulnerable parts are freely repaired or replaced. Out of warranty, customers need to pay the replacement part cost and freight fee.

Our experienced technicians are skilled in offering technical support and training services to help your weaving looms remain efficient and stable.

After delivery, Spark provides a 15-day to 1 month (depending on the loom quantity) of in-house training at the customer's location. Training includes weaving machine installation and debugging. The training and installation fee is $50/day.

Within 15 days after on-site debugging, our technicians will stay at your factory to observe the running status of looms and ensure there are no problems.

Spark offers 24/7 technical support and troubleshooting service via phone, e-mail, text, WeChat or WhatsApp, Skype, and Line.

You can assign your engineers to come with us for a technical exchange.



(1) Q: Are you a manufacturer or trading company?
A: We are a professional manufacturer holding our own International Trade Department with self import&export right
(2) Q: Are you available for on-the-spot invitation?
A: We warmly welcome our new and old friends to visit our company for detailed negotiation.
Meanwhile,we would send our exposition and relative information to promote a face-to-face meeting.
(3) Q: Is the price offered changeable?
A: We always offer reasonable price for every customer at the beginning, and the price can be changeable according to the purchasing quantity.
(4) Q: How about the quality?
A:The main sub-assembly and raw materials are all supplied by large and skilled companies. The main key parts are researched & developed and machined by our own staff with professional assembly line work and strict quality test system to meet your high quality requirement.
(5) Q: How's the after-sale service?
A: We provide well-trained and professional engineers available to service overseas.
(6) Q:What about the delivery time?
A: Normally the delivery time is 20 days after getting down payment.If the order is small and we have some looms in stock,the delivery time is 10-15 days.If our factory is busy with many orders in hand,the delivery time will be negotiable or as per our production plan.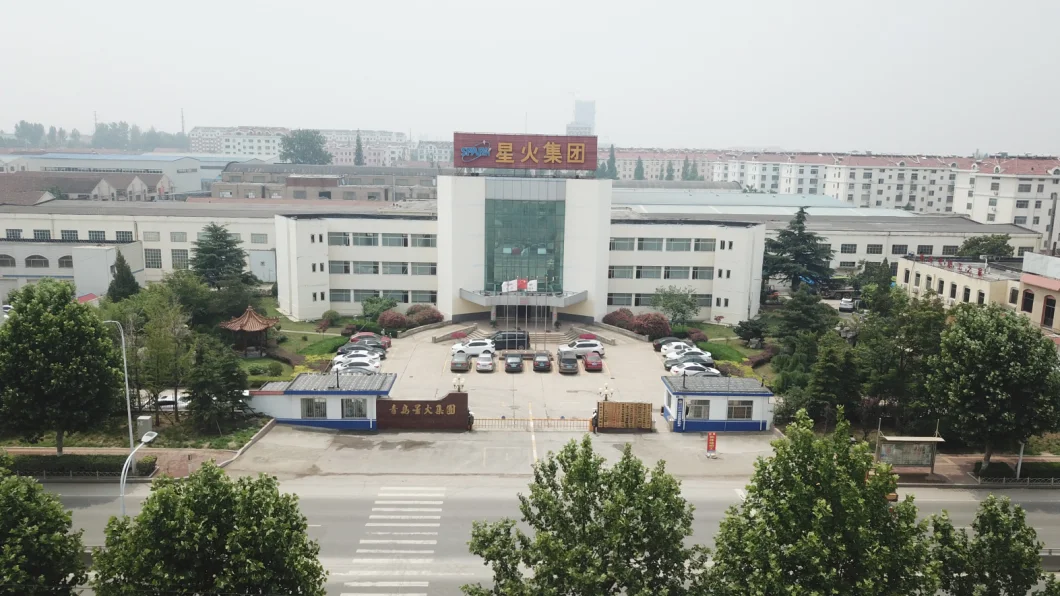 Qingdao Spark Yinchun Textile Machinery Co.Ltd, a subsidiary of group of Qingdao Spark Textile Machinery&Textile Co.Ltd, is a member of China Textile Machinery Association. It has obtained the "GB/T19001-2008" quality system attestation, "GB/T19022-2003" measurement mannagement system attestation and was honored as AAA-level enterprise by standardization Administration of the P.R.C. Besides, Qingdao Saprk Yinchun textile Machinery Co.Ltd. is a major force in drafting and developing the industrial standards of the jet looms. Whit decades of manufacturing experience, the professional of the company using the world leading technology, have manufactured JW series of water jet loom and YC series of air jet looms to reach a world level. Its stable performance assures the clients a comfortable using experience and the company is looking forward to your coming and cooperation.