hot sell wood pellet machinery and feed pellet machinery
General introduction
Pelletizing is the process of making waste materials into solid fuel. The objects are used for burning purposes. Wood pellet can be made from any type of agro-forestry waste: groundnut shell, sugarcane bio-gases, caster shells/stalk, saw dust, coffee husk, paddy straw, sunflower stalk, cotton stalks, tobacco waste mustard stalk, jute waste, bamboo dust, tea waste, wheat straw, palm husk, soybeans husk, coir pitch barks/straws, rice husks, forestry wastes, wood chips and many other agro wastes.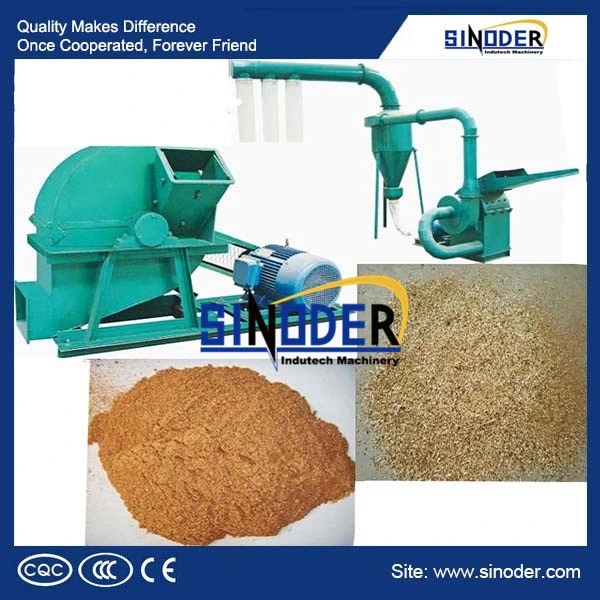 Specific description -- How to use the product?
1)This pellet machine mainly used for making wood pellets, the pellets used for industry, boiler factories, pellet stove. The machine can be produce 6mm, 8mm, 10mm, 12mm wood pellets.
2)Main drive adopts high accurate gear drive, with an output of about 20% higher than belt drive, and the die adopts the quick removing clamps
3)Adopt special forced feeder to feeding, heavy-duty transmission parts, special ring die, pressure roller, hold hoop
4)Adopt special forced feeder to feeding, heavy-duty transmission parts, special ring die, pressure roller, hold hoop.
5)The feeder adopts frequency electric motor to control feeding, it setting up overload protection device, outer discharging mechanism and pressure oil pump lubrication system.
6)The machine also matched the safty equipment, once overload, the safty pin will crack, to protecting the machine lifetime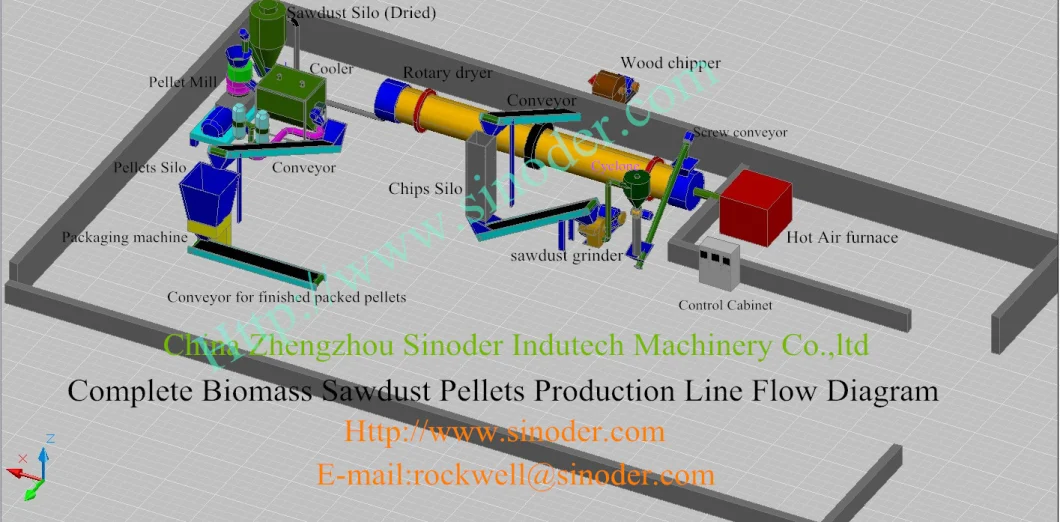 Raw material: The corn stalks, wheat straw, cotton stalks, rice straw, rice husk, peanut shell, corn cob, branches, leaves, sawdust and other crops in rural areas , solid waste, palm fiber, cassava flour, furfural-residue, edible fungus dregs,and Chinese herbal medicine residue
Size of raw materials : It is less than 5mm, if not; the raw material must be crushed.
Moisture of raw materials : It is less than the national standard of 15%. If not, the raw material must be dried by airflow dryer and rotary dryer
The machine can be produce φ6.0,φ8.0,φ10.0,φ12.0 pellets.
Why choose us? ---- Advantage/ Feature
1.It adopt high precision direct gear driving system, the transmission efficiency is more than 98%.
2.The driving gear through heat treatment which improve the hardness of the tooth surface; the tooth surface adopts treatment of carburization which strength the abrasive resistance, and then length the using life of the spare parts;the hard tooth surface through treatment of silent fine grinding edge which can make the machine runs more quiet and steady.
3.The body of the main machine adopts precision casting and superior quality steel, the thickness is average, and structure is firm.
4.Main engine drives with high precision gear, ring die in quick detaching encircling hoop type, output is 20% higher then belt driving;
5.Equipped with steam automatic regulatory system to keep refining temperature constant.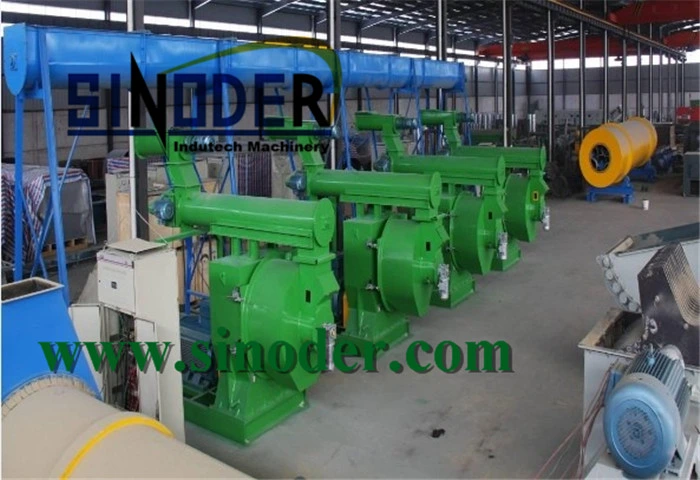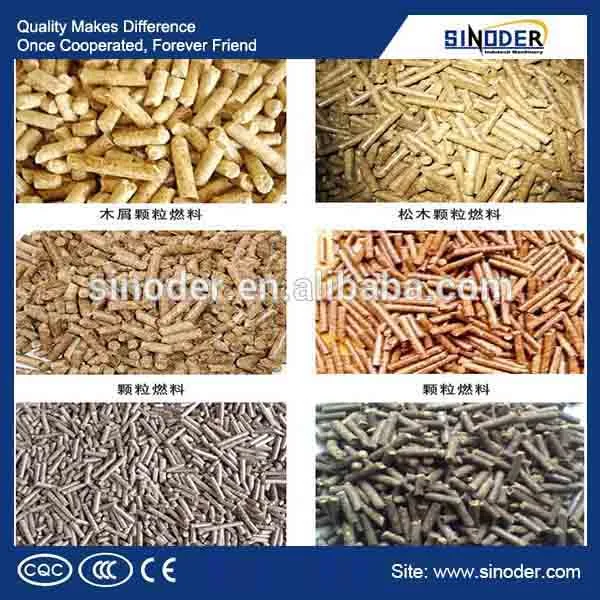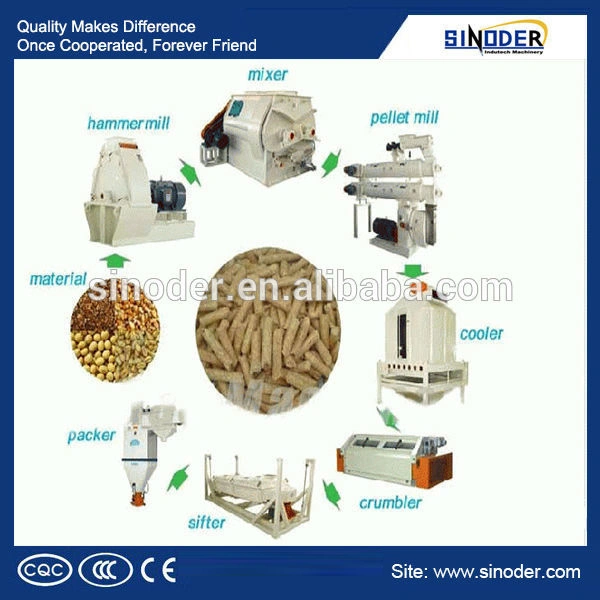 Main technical parameter
Model

MZLH350

MZLH420

MZLH508

MZLH558

MZLH678

MZLH768

Production Capacity (T/H)

0.6

1-1.2

1.5-2.0

1.8-2.5

3-3.5

3.5-4

Main Power (kw)

55

90

110

132

220

315

Feeding Auger Power (kw)

1.5

2.2

2.2

2.2

3

4

Forced Feeder Power (kw)

0.75

1.1

1.1

1.1

1.5

2.2

Roller Number

2

2

2

2

2

2

Die Inner Diameter (mm)

350mm

420mm

508mm

558mm

678mm

768mm

Wood Pellet Size (mm)

φ6.0,φ8.0,φ10.0,φ12.0
Rotary dryer also for choosing
The best moisture content to pelletizing is about 11-17%. Our rotary dryer is made up of burning stove and main rotary dryer which is high efficiency in drying the wood and biomass material. It can realize to reduce the moisture from 50% to 10%. The rotary dryer uses steam to heat air and contact material to remove certain degree of moisture. It is very important for wood pellet plant to using moisture detector which will determine the most suitable moisture before pelletizing.
Packaging & Shipping
1.Waterproof packing with the international export standard by 20ft, 40ft, 40hp container.
2. Equipment Fittings, Electric Motor and Power Cabinet will be packed in Wooden Case or Iron Box. Other Equipment will be packed by Color-Stripes Plastic Cloth.
3. Or as per customer's requirements.
FAQ
If you want to know more information , Pls to contact us
Tel: 0371 55933391 Fax: 0371 55919082 Phone number/:008613691410364