Product Description
The YC9000 double width tuck-in selvage air-jet loom adopts rugged and reliable box, that makes the loom more stable, less vibrating during weaving. The six-connecting rod beating -up adopts solid shafts, providing convenience to weave a variety of complex fabrics. The electric control board adopts 64 bit CPU, realizing the highly precise control of the solenoid valve with ultra-fast information transmit. It reduces the nozzle jet lag angle and improves the response speed, successfully achieves a reduction of air use. It is also equipped with a fold selvage device featuring electronic- control and air- driving ability( No raw selvage, no waste edge). The main direction of technical character is the neat selvage, double width pure cotton cloth.
Configuration List&Specifications
Items

Specifications

Reed space

Nominal reed space

150,170,190,210,230,260,280,340,360 cm

Useful reed space

Reed width: Minus0~minus60cm (150~250cm)




Reed width: Minus0~minus80cm(above 280cm)

Weaving range

Short yarn: Ne100-Ne5

Long silk:220D-1350D

Weft selection

1,2,4 or 6

colors with an electronic feeder(IRO or other brands)

Power

Starting way

Super starter motor

Directly control and position stop through the electromagnetic brake

Slowly start by a frequency converter (clockwise/anticlockwise)

Operate in both hands through buttons and switches

Rated power of the motor

2.2,2.8,3.0,3.7,4.5,5.5kw

Rotating speed

500-800rpm

Weft insertion

SMC electromagnetic brake

Main nozzle, assistant main nozzles together with assistant nozzles

Auto-control of weft insertion

Length measuring weft feeder

Electrically-controlled weft feeder

Shedding

Crank shedding: 4 heald frames

Cam shedding: 8 heald frames

Dobby shedding: 16 heald frames

Jacquard shedding

Staubli, Bintan or other brands

Let-off

ELO

Double back beam

Beam

diameter

800,914,1000mm

Take-up

ETU

Max. take-up diameter

600mm

Rubber roller

Cloth length

Keyboard display (Meter, Yard) with the function of length-control and stop

Temple

30 hoops

Beating-up

The beating-up mechanism with crank multi-reed holders

4-bar Linkage Beating-up, 6-bar Linkage Beating-up

Multi-supporting base, balance weight

Leno

Planetary selvage device

Selvage

Planetary gear

Cutter

Mechanical or electronic

Lubrication

Oil-bath type, centralized oil filling

Stop device

Weft stop

Photoelectric weft feeler with double detect heads.

Warp stop

6-line warp stop device

Others

Dropper stop for Leno ledge and waste

selvage

Stop cause display

The information shows on the display screen with 4 color stop indicators

Electrical control box

Control: 7" or 10.4" touch screen multi-functional microcomputer control system,
with parameter set-up, controlling, monitoring and
self-diagnosis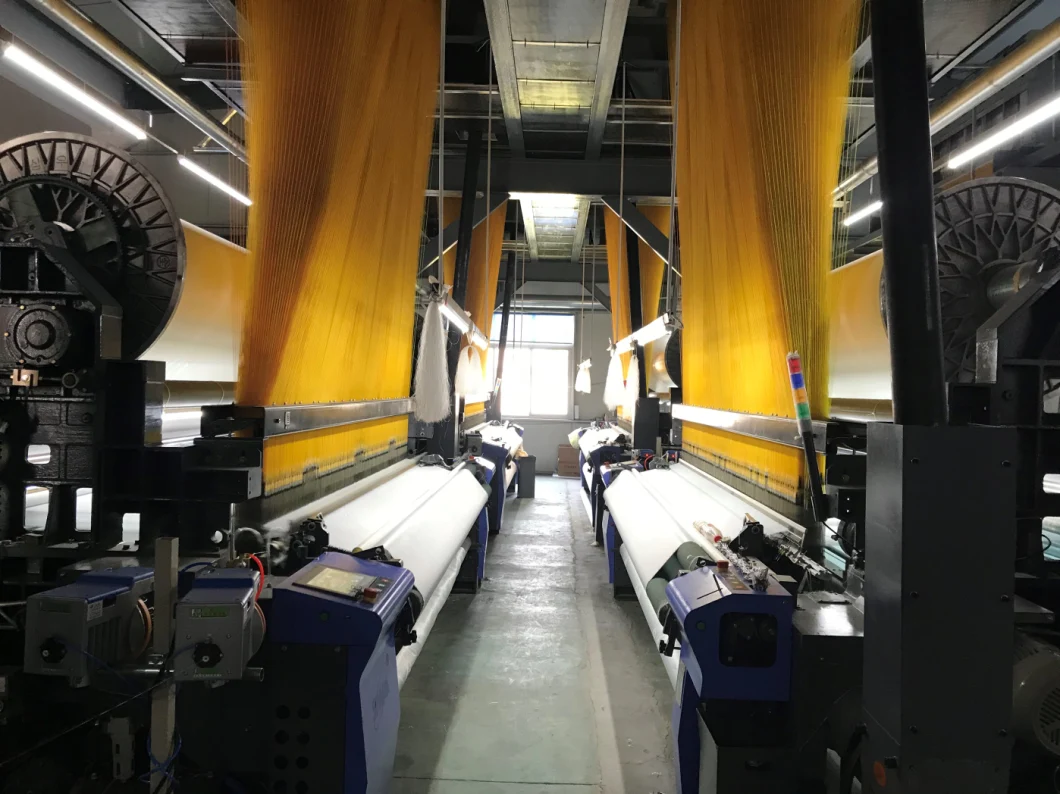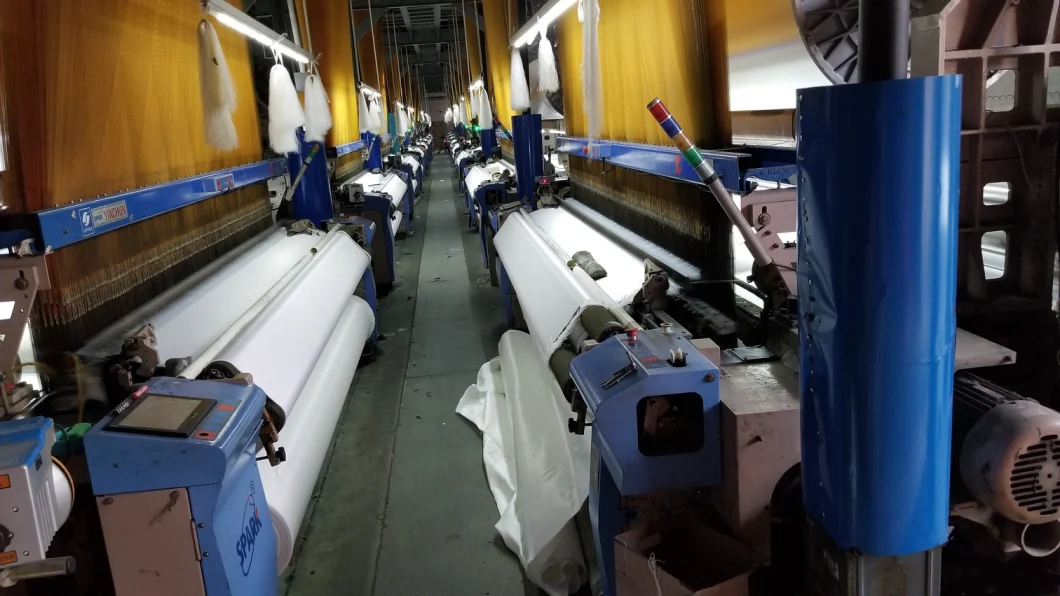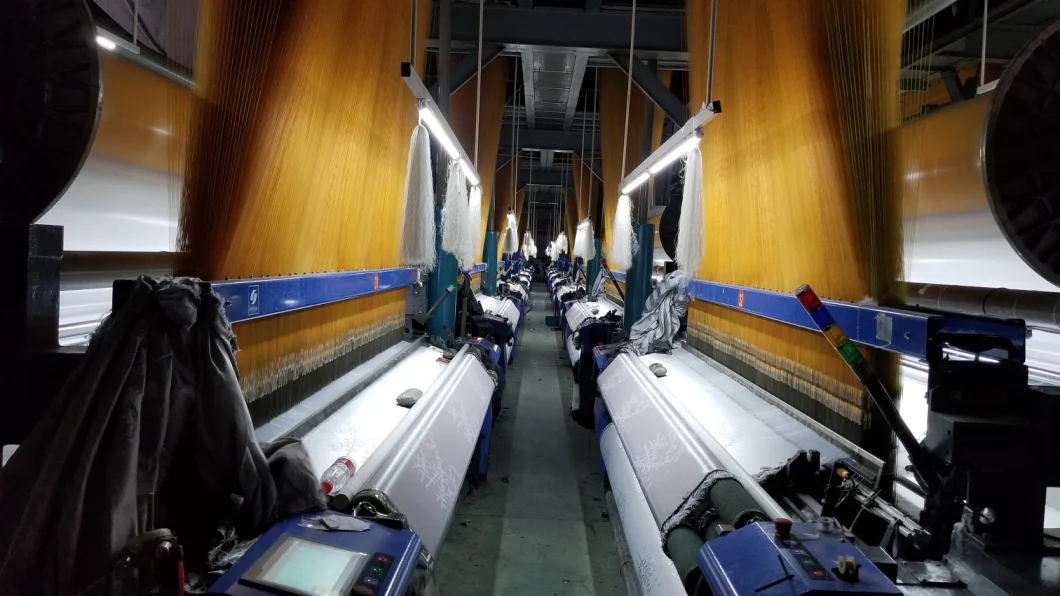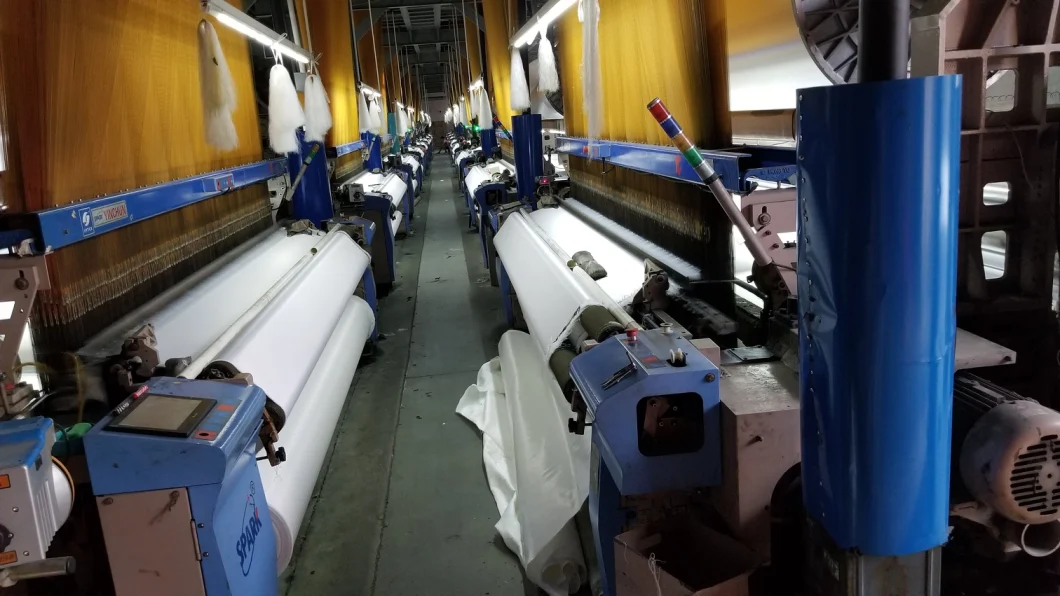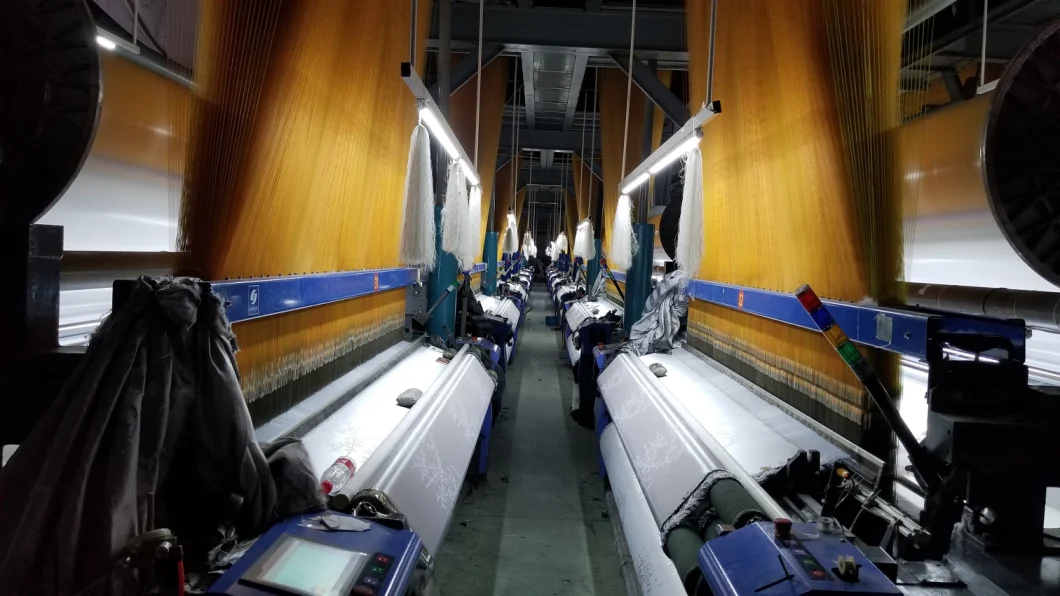 About our company:
Qingdao Spark Textile Machinery&Textile Group Co.Ltd is a first- grade large-scale enterprise, one of the 500 largest enterprises in the machine industry in China. One of " National Scientific And Technological Innovation Spark Leading Enterprise", honored as " Shangdong Provincial Leading Technology Enterprise", "High-Tech Oriented Enterprise" in Qingdao city and one of the top ten businesses in Qingdao as well.
The company has 2000 employees covers an area of 400,000 square meters. It has 800 more mechanical sets equipped with a variety of advanced processing technology and owns a world-leading CNC machining center. The company has manufactured textile machine product since 1980, and it has developed the largest shuttleless loom manufacture in China with gaining of certificate ISO9001 on international quality assurance standards at an earlier time.
Qingdao Spark Yinchun Textile Machinery Co.Ltd, a subsidiary of a group of Qingdao Spark Textile Machinery&Textile Co.Ltd, is a member of China Textile Machinery Association. It has obtained the "GB/T19001-2008" quality system attestation, "GB/T19022-2003" measurement management system attestation and was honored as AAA-level enterprise by standardization Administration of the P.R.C. Besides, Qingdao Spark Yinchun textile Machinery Co.Ltd. is a major force in drafting and developing the industrial standards of the jet looms. Whit decades of manufacturing experience, the professional of the company using the world leading technology, have manufactured JW series of water jet loom and YC series of air jet looms to reach a world level. Its stable performance assures the clients a comfortable using experience and the company is looking forward to your coming and cooperation.
Note:
We're sincerely looking for a Mexican agent. Please contact me with my email if you have an interest or any other information about it. We will offer a good benefit for our partner.