JA-92 air jet loom is a model of high speed air jet looms with the design concept of high speed, lower consumption and wide weaving range.
This model looms are designed through completely new three-dimension technology, computer analysis & assembly,and utilized the virtual technology in designing of the insertion, shedding and beating. It has many adventages like below:
1. High speed--New weft insertion, new frame structure and high speed CPU, ensure the running speed Max. 1200rpm.
2. Low energy consumption---New weft insertion and main nozzle energy saving optimal design realize less air consumption.
3. Low vibration---Using 3D design and computer analysis to optimize the frame structure, including the cross rail connections, and to realize lightening design and optimum balance of the beating motion. These improvements ensure lower vibration with high-speed operation.
4. Flexibility and wide applicability---A full range of standard equipment and a variety of options can weave fabrics that were previously mostly woven by rapier looms, including wide home furnishings fabric, stretch fabric, fabric of different yarn types and counts, airbags, seersucker and fabric with tuck-in selvages.
5. Easy operation and new electronics---Relatively lower machine, upper temple are both good for the operater; a new internet-ready color function panel with enhanced communication capability and a new faster CPU.
Item

JA-92 Specification





Reed width

Reed width

150cm, 170cm, 190cm, 210cm, 230cm, 250cm, 280cm, 340cm, 360cm

Working width

Reed width minus 0-60cm/80cm

Weavable range

Spun: Ne100-Ne2.5 ; Filament: 56dtex-1350dtex

Weft selector

1 color, 2 color mixing; 4 color or 6 color

Beating

4 link lever (narrow machine), 6 link lever (wide machine)

Insertion

Main nozzles and sub-nozzles

Shedding

Crank: 4 shafts heald frame

Cam: 8 shafts heald frame

Electronic dobby, max 20 shafts

Electronic jacquard

Let off

Electronic let off

Take up

Electronic take up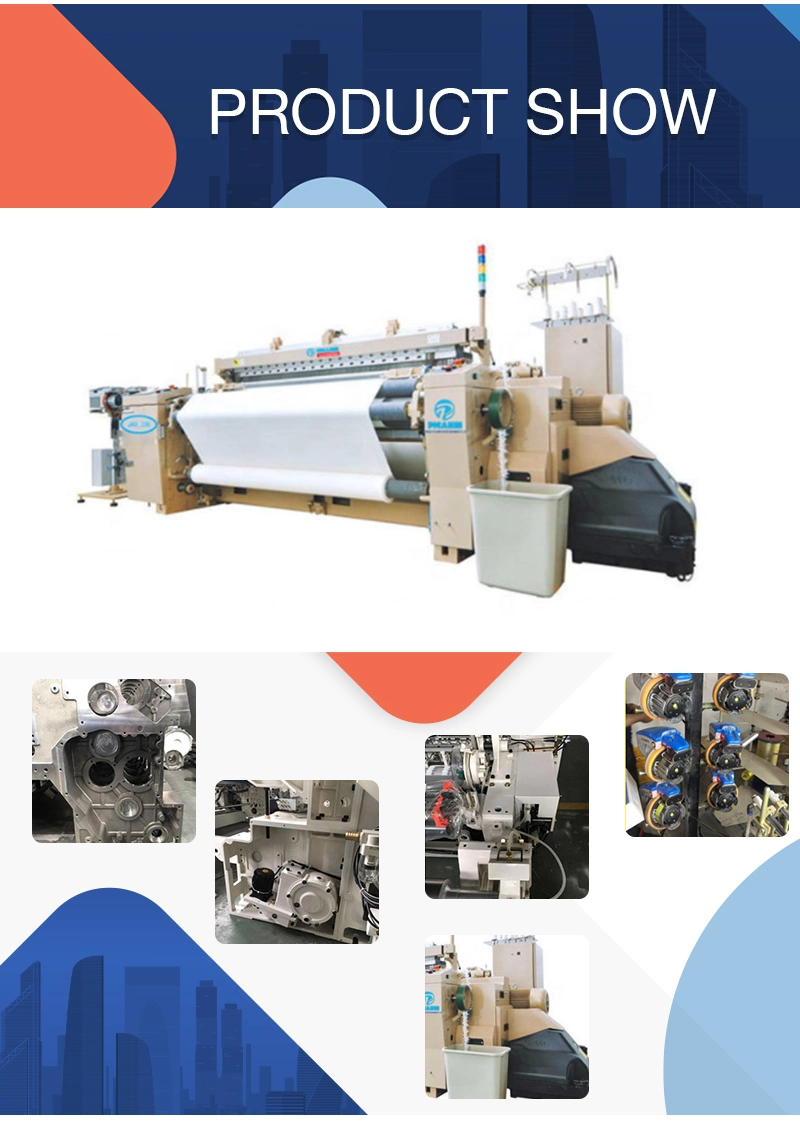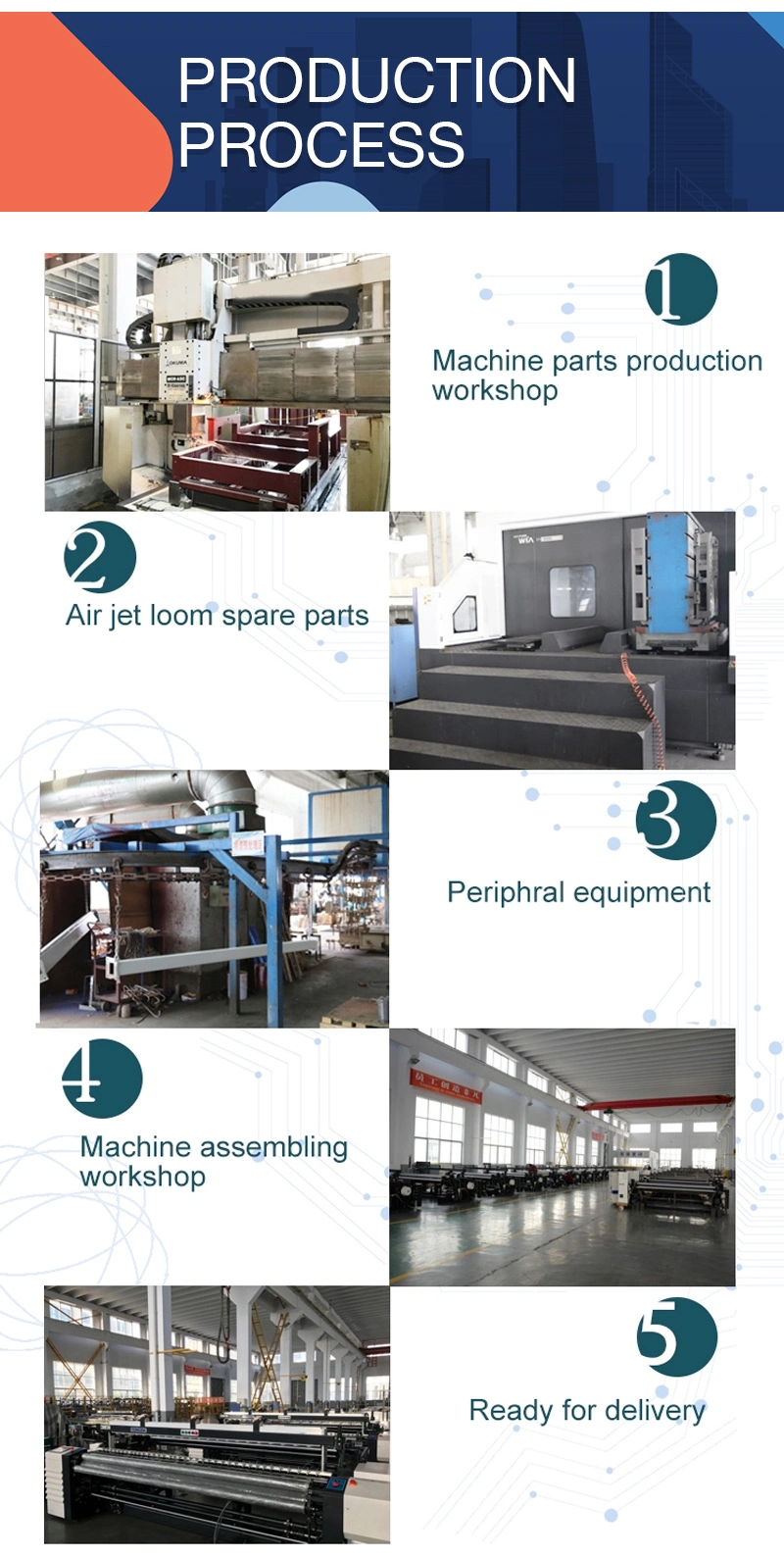 Qingdao Lenado Intelligent Equipment Co.,Ltd mainly produce and trade air jet loom, customize rapier loom according to the requirement of clients. We do well in supplying the production whole line machines, such as towel making line, denim cloth making line, original cotton dealing line and so on.Our factory is located in Qingdao city, China, it is convenient to visit.
We have exported machines to Uzbekistan, India, Bangladesh, Turkmenistan, Peru, Egypt and so on. We have office in Uzbekistan and India now.
Our company focus on the development and the machines' quality. Your trust is the power for us, your satisfaction will make us smile sweetly.