280cm electronic jacquard machine/jacquard loom/air jet loom
It has variety advantage in performance:
>It is the most advanced air jet loom,same with Tsudakoma ZAX9100,suitable for weaving high density, high fine fabric.
>Frame and beam rigidity is enhanced,crank beating-up, the machine has good stability, beating -up mechanism further optimization.
>The six connecting rod beatingup can prolong the time for opening of warp and weft, more suitable for wide loom weaving fabric, broaden the scope of weaving loom.
>Twin nozzle valve shorten air passage,saves air consumption.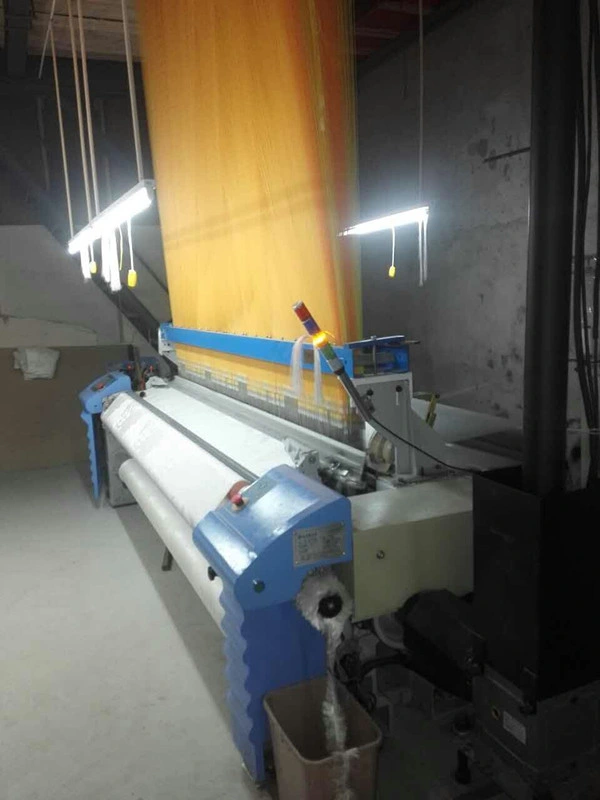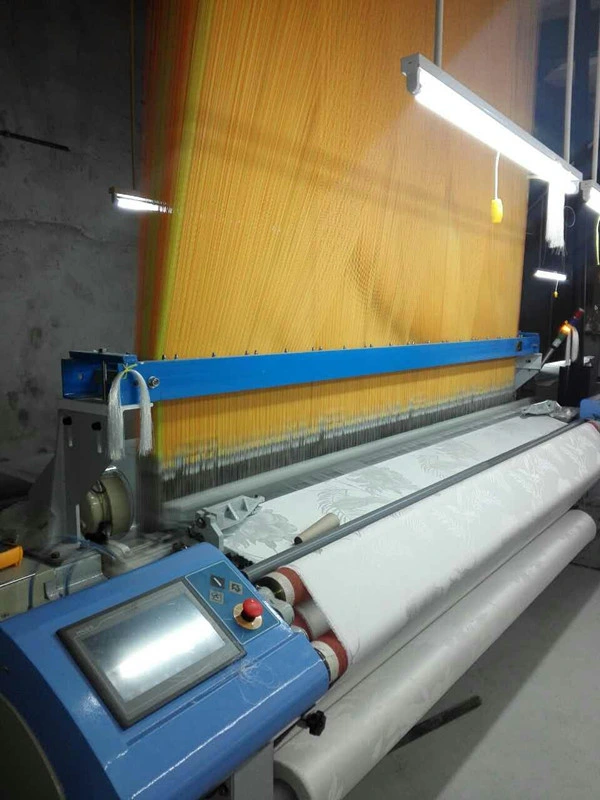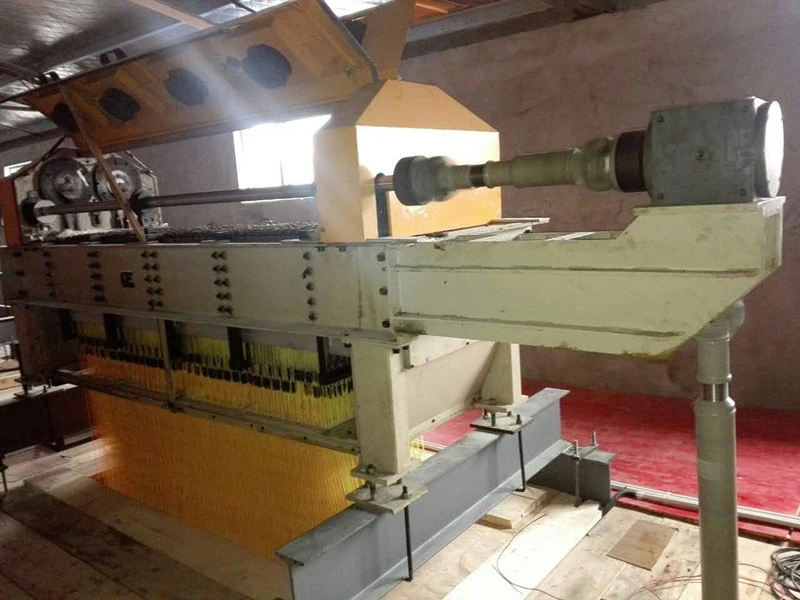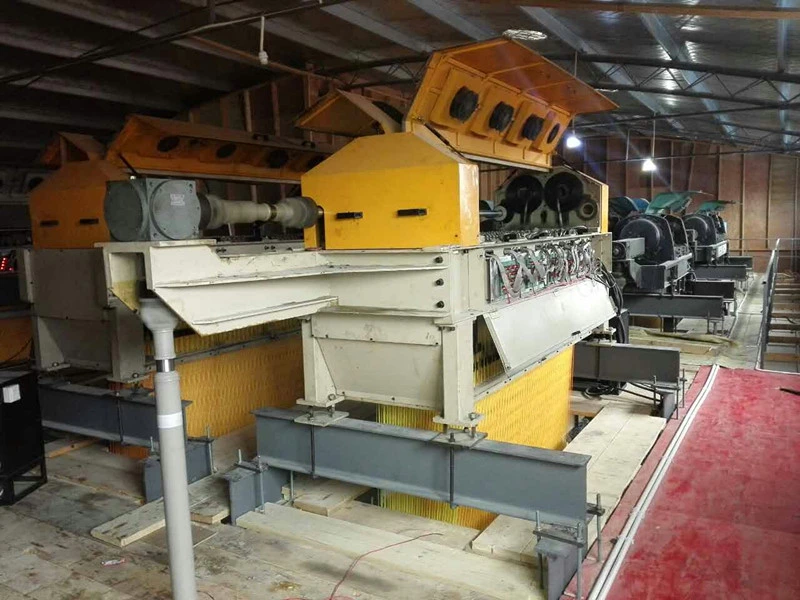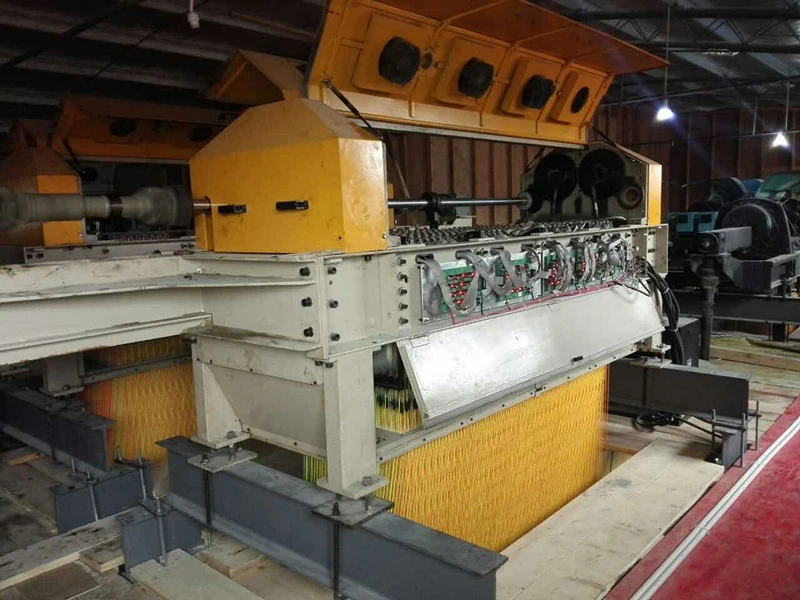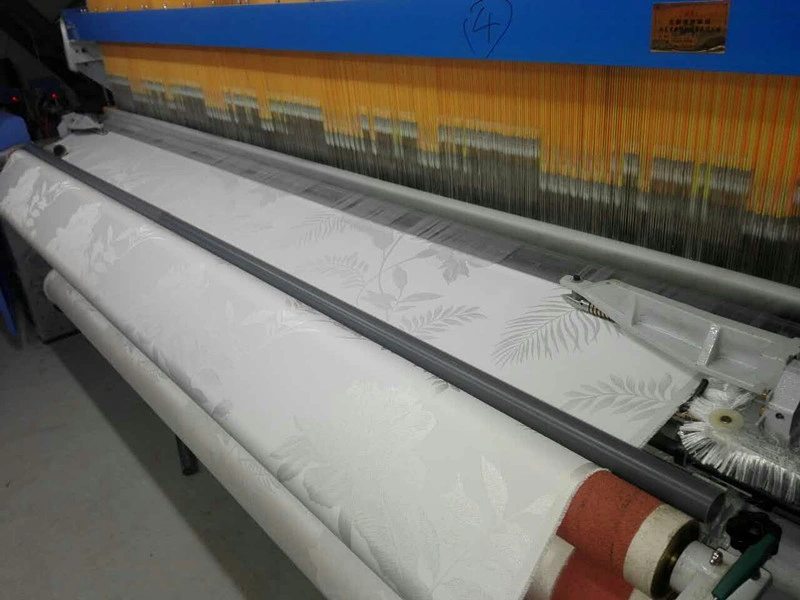 Item
Specification
Reed space
150 170 190 210 230 250 280 340
Same as nominal width.
Maximum reduction: 60cm(for 150-250cm/loom)
80cm(for 280 or wider loom)
Weavable range
Spun: Ne100-Ne2.5
Filament: 22dtex-1350dtex
Weft selection
2 color 4color 6color
Driving
Direct start of rush-start motor drive
PSS Programmable Start
Push-button operation with both hands
Slow inching with an inverter(Forward reverse)
2.7kw 3.0kw 3.7kw 5.5kw(Jacquard shedding)
Weft insertion
Main and sub-nozzles combined system
Auxiliary main nozzle
Stretch nozzle
Sanhe brand electronic feeder, made in China
Shedding
Crank plain shedding: Shaft number: 4
Positive cam sgedding: Shaft number: 4 up to 7
Positive dobby shedding(electronic, Floor-mounted):
Shaft number: Up to 16
Jacquard shedding
Let-off
Double roll electronic let-off(ELO), with kickback function
With negarive easing or positive easing
800mm 914mm 1000mm
Take-up
ETU Electronic take-up, with automayic density change function
(8 kinds of densities)
600mm(Cam, dobby, Jacquard shedding), 520mm(Crank shedding)
Standard type: 9.8-118.1picks/cm(25-300picks/inch)
Coarse type: 5.9-118.1picks/cm(15-300picks/inch)
Display on Navi-Board(meter, yard), with preset counter fuction
Top-mounted type(Inclinded cloth passage toward loom front)
Press roll lift up with a handle operation
Beating
Crank type beating, multiple sley sword beating:
4 links(Reed space up to 230cm)
6 links(Reed space 250cm pr more)
Offset Rocking shaft with intermediate supporter
Weft supply stand
Floor mounted for 4packages(2 colors),
Floor mounted for 8packages(4 colors),
Floor mounted for 10packages(6colors)
Selvage formation
Planetary gear motion
Waste weft removal
Catch cord type(2-roll type),
Catch cord type(Grear type),
Cutter
Mechanical cutter
Lubricatiob
Oil bath system for main druving parts,
Centralized lubrication(manual grease)
Stop motion
Reflective weft feeler
One-head system, two-head system
Electric 6-row contact bar system
Stop motion for selvage and catch cord yarn
Indication by message on Navi-Board
4-color multi-function indication lamps

FAQ:
Q: Are you factory or trade company?
A: We are factory with trade department

Q: What kind of product do you make?
A: Water jet loom, air jet loom, medical gauze loom

Q: Do you have engineer work available in abroad?
A: Yes, we have more than 20 engineers for sales service in domestic and abroad.

Q: Which market has your water jet loom and air jet loom?
A: We sold machine in India, Pakistan, Russa, Uzbekistan, Tailand, Korea, Indonesia, Ethopia, South Africa, Turkey, Uganda.
Q: How can we go to your factory?
A: Arrive at Qingdao air port, take one hour to our factory by car.
We will pick you up from air port.